Stiamo ancora imparando la tua lingua
Milestone investe e lavora continuamente per mettere a disposizione le pagine di milestonesys.com nel maggior numero di lingue possibili. Tuttavia il processo richiede tempo. Tutte le nostre funzioni sono già disponibili in versione multilingue, ma alcune pagine, come questa, ancora no.
Ti ringraziamo per la comprensione.
VIDEO TECHNOLOGY FOR CASINOS
Ensure gaming compliance and deliver exceptional guest experiences with video technology that won't let you down.
VIDEO TECHNOLOGY FOR CASINOS
Ensure gaming compliance and deliver exceptional guest experiences with video technology that won't let you down.
Scopri l'esperienza Milestone in azione
If you work in casino surveillance, security or operations, you know the daily challenges you face. It's crucial that your video technology satisfies stringent compliance requirements and allows a quicker response to irregularities on the gaming floor. Then there are the demands for keeping guests happy and your casino operating at maximum efficiency. Milestone XProtect® is a reliable video management software (VMS) platform that meets all these needs and more.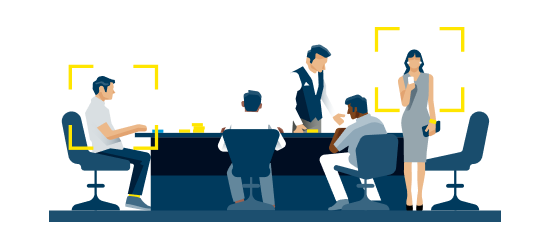 What's the secret to a safe and thrilling casino experience? It's reliable video technology that ensures gaming compliance and keeps casinos running safely and smoothly. Watch the film to learn more.
One VMS meets multiple needs
With XProtect you get a versatile, secure and reliable video technology solution, built on years of expertise that helps you: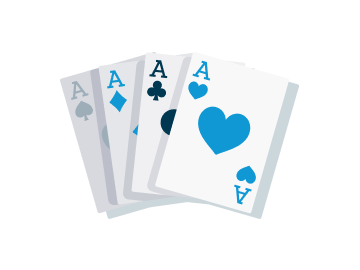 Casinos are among the most strictly regulated businesses. XProtect helps you meet gaming regulations and satisfy casino compliance requirements.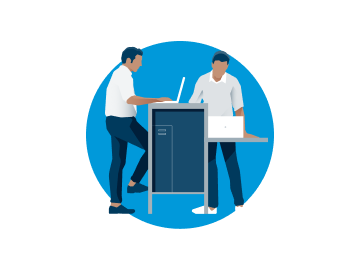 Improve operator efficiency
XProtect delivers a superior real-time operator experience, allowing instant video replays to confirm an incident, and immediately log incident reports.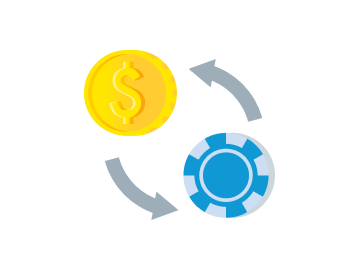 Use data to drive revenue
Exceptional guest experiences are the key to driving more revenue. You can use video footage from XProtect to help you make data-driven decisions to improve business.
Unlock the power of XProtect for your casino
We've showcased the capabilities of XProtect that help improve compliance and enhance guest experiences via real-life scenarios. Get the eBook today and discover game-changing advantages for your casino.
Add more functionality and value
Learn how XProtect's core features, extensions and third-party integrations add more functionality to help solve your surveillance and operational challenges.
License Plate Recognition
Keep a sharp eye on the gaming table 
The roulette wheel is in motion and bets are being placed: the camera needs to catch all of this against the backdrop of bright lights and display sharp images on a screen.
XProtect allows video recording up to 120 fps and supports high-performance cameras. As an open platform it allows you to add third-party tools such as facial recognition and irregular transaction detection. When an incident occurs, the casino must produce verified reports and evidence for authorities: XProtect's Centralized Search and Incident Manager streamline the process, save time, and enhance teamwork. Meanwhile, the Smart Wall provides an overview of all the video data being collected.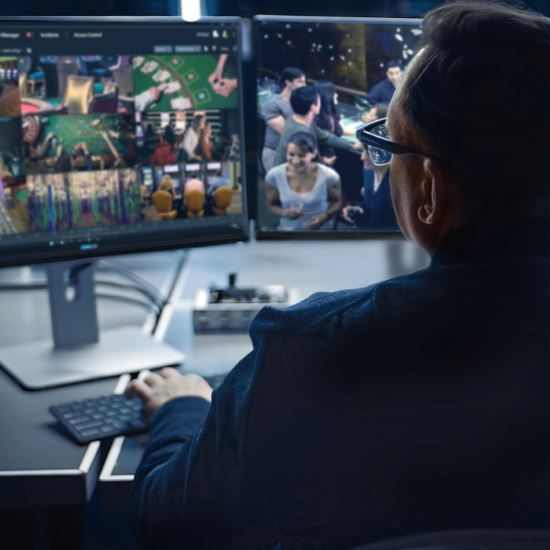 Keep unauthorized people out
There's a lot of money at stake in casinos. To limit the risk of theft, fraud and trespassing, it's critical to ensure that only authorized personnel can enter restricted areas such as high-stakes gaming floors and VIP rooms.
Access control is about creating an integrated system that allows or restricts access to guests and staff. This is especially important in a 24/7 casino environment where security risks are high. XProtect can help proactively monitor, manage, and secure multiple entry and exit points, including the back office, video operator rooms and other restricted areas.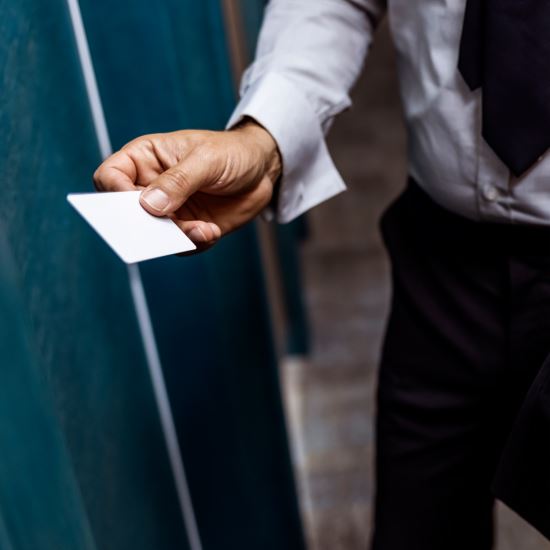 Respond quickly to incidents
The ability to enhance situational awareness and respond even before an incident happens is priceless for casinos. For instance, if a guest is loitering in an area for an unusually long time or if a banned guest is attempting to enter the casino, security can be notified. And immediate action can be taken. 
XProtect Rapid REVIEW is a forensic analytics extension that enables quick video inspection, search and analyses. You can set alerts based on advanced object classification and recognition filters. Using the same video search filters, you can configure alerts for pre-defined persons, objects or activities. When an incident occurs, you can quickly locate people and objects of interest, turning that information into evidence and action.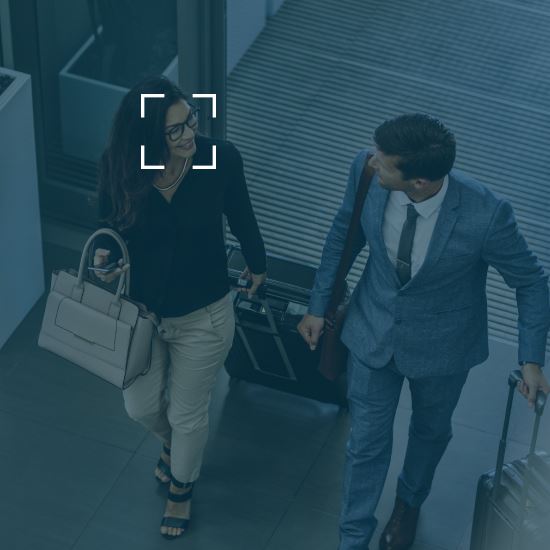 Deliver great customer experiences 
By providing personalized attention to high-roller guests, you can foster a sense of loyalty and encourage repeat visits. This can lead to increased revenue, as high-rollers tend to spend more than other customers. Also, satisfied and delighted guests are more likely to share their experiences with others, leading to word-of-mouth advocacy.
License Plate Recognition (LPR) is a vital asset here. You can use it to identify VIPs arriving in the parking lot, enabling personalized treatment from the moment they arrive. This enhances guest experiences and helps you provide five-star treatment to your most valued customers.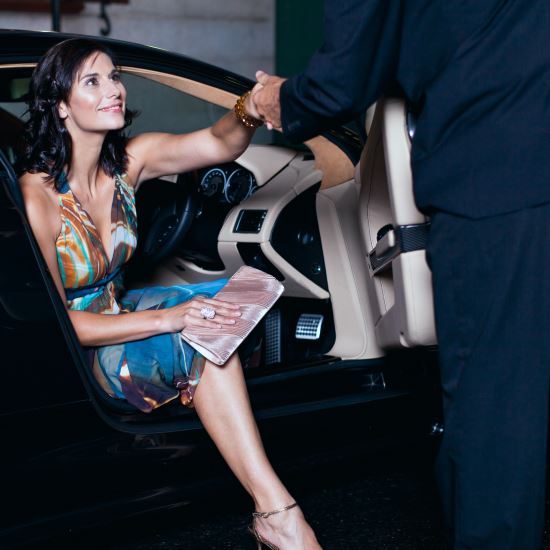 "When there's a camera outage at a table or in the cage, you have to get the coverage resumed within minutes or close the area. So, reliability and consistency are critical."
– Major casino, Colorado, US
Cybersecurity you can trust
Our approach to cybersecurity is a carefully developed and proven combination of features, expertise, training, and close collaboration with you. Among other features, XProtect offers:
Encryption
Get enhanced security and protection against unauthorized access to sensitive video data with encryption and password protection of video databases and exports.
User rights management
Ensure that only authorized personnel can view sensitive information with strict and time-controlled user rights management.
Third-party safety
Get increased security by ensuring that all third-party applications integrated via Milestone Integration Platforms are fully authenticated and authorized.
Get the Milestone advantage
You can be confident in Milestone video technology that's proven in sites worldwide – as well as our global support and partner networks.
Fully configurable and future proof
Tailor, update and scale up your video technology solution as your needs develop and new opportunities arise, with XProtect's open platform.
Proven security track record
Rely on our 25 years of experience, with solutions proven in 500,000+ customer sites.
Build the best-performing video solutions using the products, services and expertise of Milestone and our global partner network.
Stay protected with encrypted data and regular security updates.
See XProtect in action with a demo that's customized to your business and needs.