Stiamo ancora imparando la tua lingua
Milestone investe e lavora continuamente per mettere a disposizione le pagine di milestonesys.com nel maggior numero di lingue possibili. Tuttavia il processo richiede tempo. Tutte le nostre funzioni sono già disponibili in versione multilingue, ma alcune pagine, come questa, ancora no.
Ti ringraziamo per la comprensione.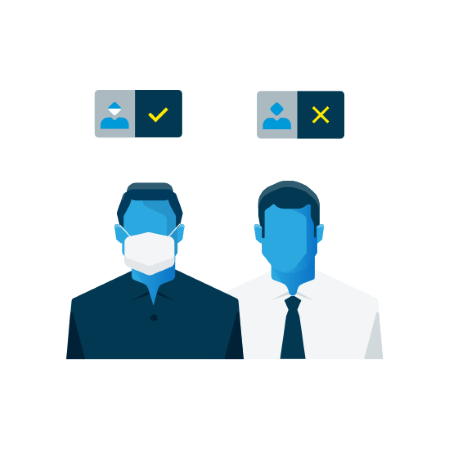 Prevent and detect spread
Being able to detect when inappropriate behavior occurs and provide timely guidance is key to preventing the risk of spread.
Discover how video technology can effectively help you prevent and detect spread.
The technologies below can help you minimize the risk of contagion and optimize containment.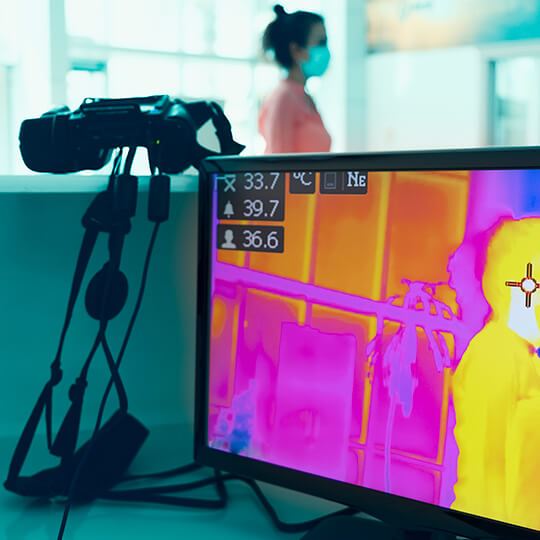 Elevated skin temperature detection
Make nonintrusive screenings
Monitoring elevated skin temperatures can be one of the most accessible indicators when it comes to identifying potential virus carriers. The challenge is monitoring in a way that ensures people are comfortable and can move around with ease.
Integrated thermal camera screening can provide a means of quickly detecting potentially ill individuals during outbreaks. The cameras use no-contact infrared thermometers to screen individuals for potentially elevated skin temperatures.
This technology can be applied in environments with high people volumes, such as office buildings, as well as in critical healthcare infrastructure where it is essential to minimize risk of infections.
Key benefits:
Minimize intrusions to ease the flow
Make people feel safe and comfortable
Prevent and detect possible health risks
Be aware!
It is important to carefully consider the objectives, use and application of this technology. Temperature screening should only be used in places such as office buildings, where people have provided their consent to be screened. Other infections or conditions may cause elevated temperatures and elevated skin temperature detection is not a diagnostic tool in itself. Thermal cameras do not detect viruses of any kind. They can only give an indication of elevated skin temperature. Those persons whose temperature is above the threshold should be examined by a medical professional to identify if the individual is infected with Covid-19.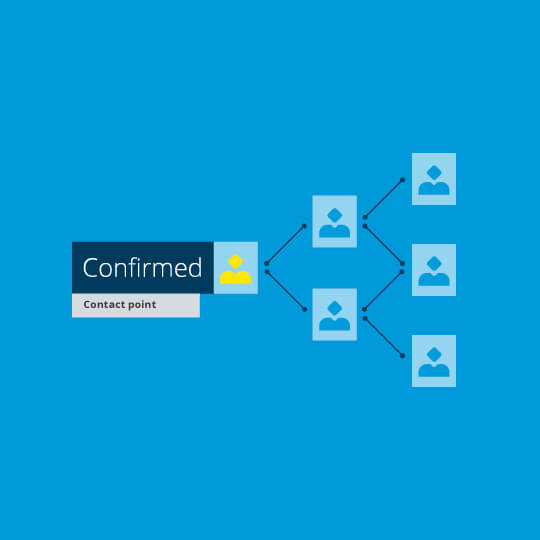 Contact tracing
Trace contact points
To find out where a person has been, you can use facial recognition as part of your video management solution (provided you have consent). This will enable you to scan and analyze all footage within minutes, presenting you with a clear overview of a person's whereabouts and contact points.
In terms of Covid-19 the technology can be used to minimize the risk of contagion and optimize containment.
The objectives and use of this technology must be considered carefully in the light of GDPR restrictions, and we urge you to seek our advice on how to best integrate the technology into your system. This technology is primarily suited for places such as office buildings, where people have provided their consent to be screened.
Key benefits:
Be proactive to limit risk of virus spread
Identify critical contact points
Assist authorities with reliable data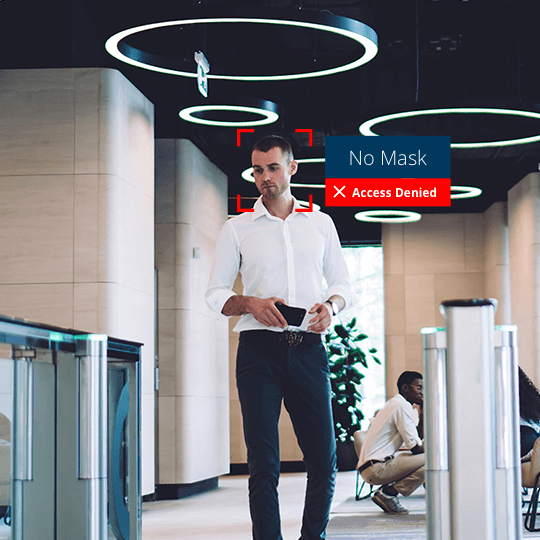 Mask detection
Ensure the use of protective face masks
Video-enabled face mask detection is among the most efficient routes to ensuring safety and compliance.
Face masks have already become a staple of life in many areas across the globe and will likely continue to be in the near future. As such, more pressure will be put on measures to check and increase usage.
Key benefits:
Quick identification through automated face mask check
Decrease personnel cost with focus on peak periods
Enable immediate action with alerts in real-time
Document alignment with regulations
FREE EBOOK
Download our ebook to discover how 14 video technologies can help strengthen your pandemic response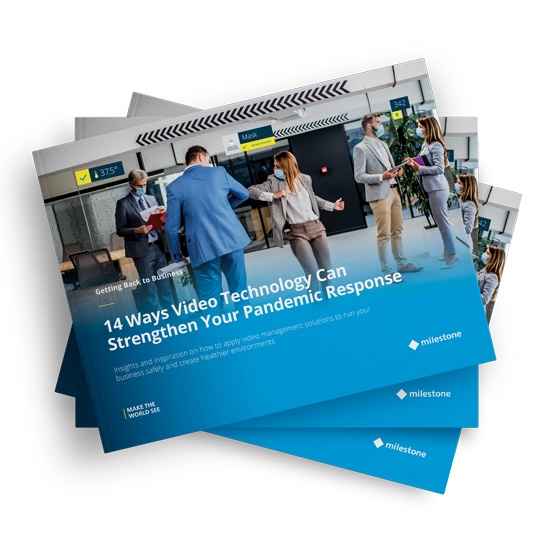 Milestone Marketplace
With Milestone Marketplace, we provide you a full overview of XProtect compatible applications and services available.
Discover more video technologies
This will provide you with valuable information on how video technology can help safeguard your business against COVID-19.