avril 14, 2021
Milestone's head of Product Direction enjoys playing in a rock band, but he is in no rush to steal the spotlight – in or out of the office.
Anders Bo Rasmussen loves playing Beatles songs on the bass, but he probably has more in common with George Harrison, the so-called quiet Beatle, than frontman and fellow bassist Paul McCartney.
"The stereotype of the bass player is they are the calm ones, the glue that holds the band together," says Anders, who plays in a band called Duen & Drengene. "That is spot on for me. I don't play many bass solos. I'm happy to be backing the band. I'm very comfortable there."
He sees his role as Director of Product Direction at Milestone Systems in much the same light: he would much rather back his team than lead from the front. "I like working with people. That's what I enjoy."
Since taking up the role in June 2021, Anders has been responsible for helping to shape the longer-term vision for Milestone's product decisions and product development. "In the last couple of years, it has been clear that the role of the VMS (video management systems) is changing a lot, and our ambition is to be more of a video technology software provider rather than a VMS vendor," he says. "We need to understand better the needs and requirements of our customers, within the security and VMS space, but even more importantly, what lies beyond."
With 11 people reporting to Anders, including two student workers, a typical work week involves a lot of meetings. "I try to support the team, spar with them, get involved if needed," he says.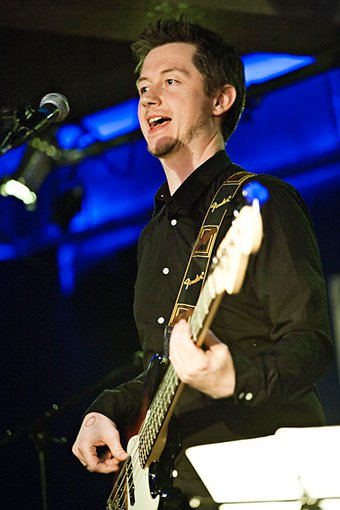 Anders had a bit of a wild start at Milestone when he joined in November 2019 as Director of Product Marketing. The first couple of months were spent learning more about the company's products and services. He also spent some time travelling, discussing Milestone's ambitious plans with colleagues in Singapore and Portland.
But things came to a sudden halt in early 2020. Shortly after returning from a trip to Dallas, where he attended MIPS, an annual Milestone conference, the coronavirus pandemic put the brakes on normal social and economic life. "Working from home has been the second chapter of my time at Milestone. We had to change the way we communicate and work together as a team," says Anders. "That was a big challenge, but I think we all learned a lot."
These days, Anders makes use of Milestone's flexible working program by splitting his time between the office and his home in Værløse, north-west of Copenhagen, where he lives with his wife and two sons and their puppy.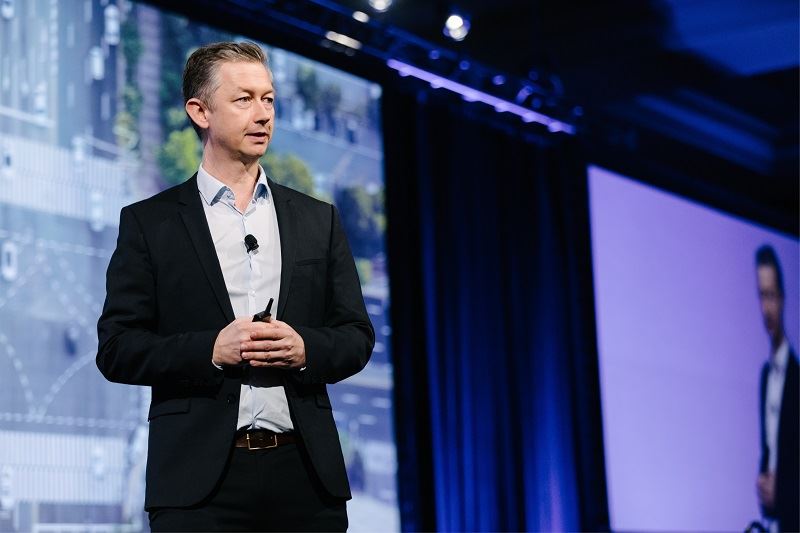 Humble beginnings
Growing up with a younger sister in Næstved, a small city on the south-west side of Denmark's Zealand, Anders remembers having a "nice, quiet childhood" where he enjoyed going to school, reading, playing football and badminton, and exploring the surrounding area with his bicycle.
His parents both came from farming families and instilled in Anders a sense of "humility and a lot of tolerance". After completing high school, he went to the University of Copenhagen to study mathematics. But it was a bit of a struggle to adjust to life as an undergraduate: "I decided that I was not going to sit there and study math for seven years. That's not me. I'm not an academic as such."
Anders decided to give up mathematics and returned to Næstved where he got a job as an apprentice office administrator. "There were five people in the company. In the first hour, the first day, I learned how to make coffee," he says.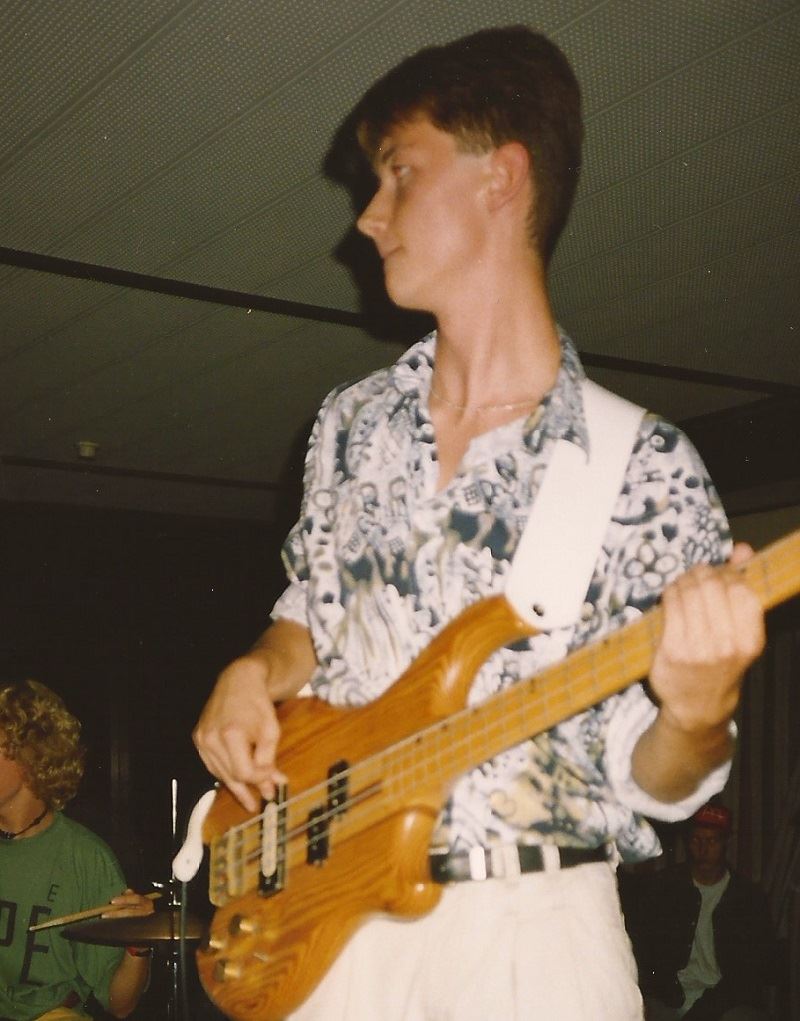 Two years later, he completed his apprenticeship and had learned a lot about running a company. He went on to complete a diploma in marketing economics at Copenhagen Business School. Having chosen the Danish dairy giant Arla for a case study, Anders based his final thesis on a market analysis of the consumption of cheese in Ireland, which allowed him to travel to Dublin. "I got the sense that perhaps I should travel a bit more," he says.
Anders decided to enroll in another diploma program at Staffordshire University in England. Upon returning to Denmark, Anders had completed enough third-level studies to gain entry to a master's degree program at Copenhagen Business School.
Product management
In 2000, Anders started his "real career" at Nasdaq-listed medical devices and services company Coloplast, his first venture into the field of product management. He went on to work for the likes of consumer electronics company Jabra and later Universal Robots before joining Milestone in 2019.
Looking back. Anders realizes that he was always better suited to product management than mathematics.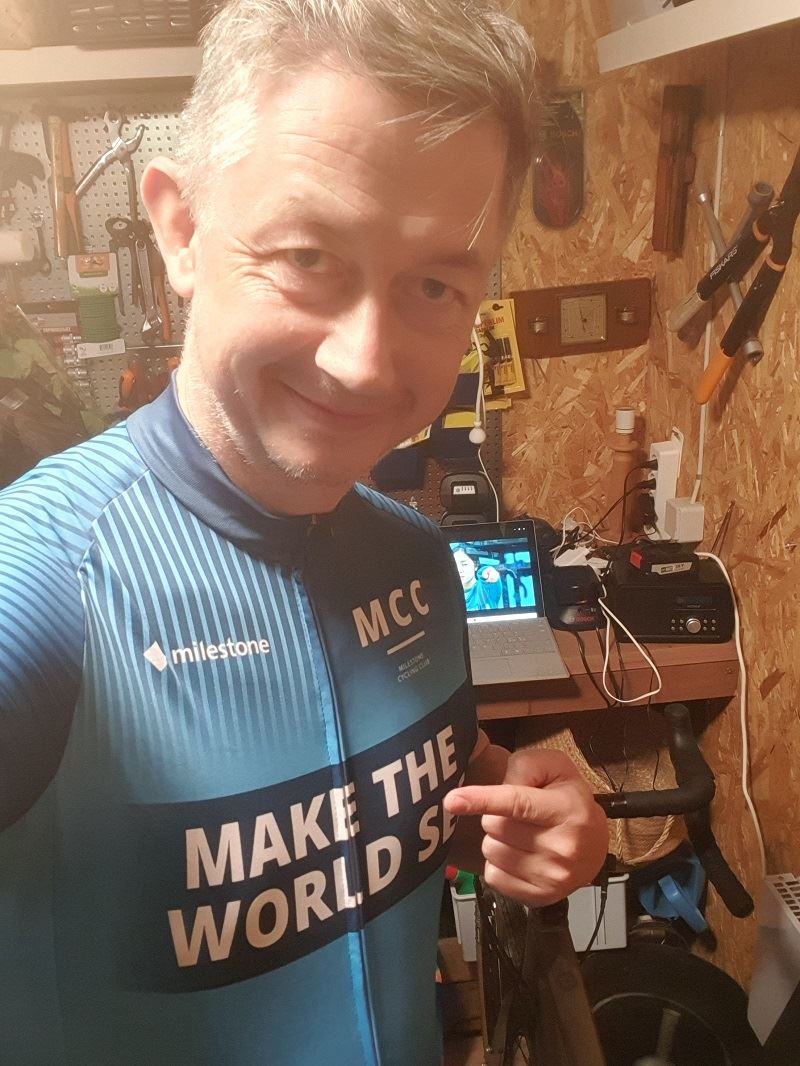 Anders has his father to thank for his musical career. His dad plays the bass in three Danish folk bands, and he owned a music equipment store in Næstved for several years. "When I was 16, I realized that it might be a good idea to play some rock and roll," says Anders, whose eldest son has also taken up the instrument.
Every Tuesday night, Duen & Drengene meet to rehearse, and sometimes they gig at parties and weddings. "I'm so happy to play music," says Anders. "We just get in there, open a beer and play and have fun."
As well as attending football matches with his sons and supporting local team FC Nordsjælland, Anders also likes to collect vinyl records. The last years, he has taken a special interest in the Beatles. "I have really come to this realization of how crazy that band was with innovation, creativity, teamwork, and the fact that they used each other to become better musicians," he says. "They made this big mark in history and pop music in only a few years."
As a bassist, Anders has learned how to follow the groove wherever it takes him. The same could be applied to his working life. "To get a song to sound great is about getting the whole band to unite. And that is all about intuition and feeling and how you interpret where the other band members are," he says. "My intuition, also in my working life, has been good so far."
Ready to see what we have to offer with smart video technology? 
Book a demo