Nous poursuivons notre apprentissage de votre langue
Nous travaillons dur pour que toutes les pages de milestonesys.com soient disponibles dans autant de langues que possible. Mais c'est un processus qui requiert du temps. En attendant, un grand nombre de nos fonctions sont déjà proposées en plusieurs langues. Certaines pages, comme celle-ci, ne sont pas encore disponibles dans votre langue.
Merci de votre compréhension.
AI-based Intelligent Video analytic S/W solutions
Our Video & Sound analytics solution works with IP camera &VMS for Surveillance & real-time alerting
Modifié le jeudi 14 janvier 2021
IVS' Intelligent Video Analytics Solution provides an automated and instantaneous event notification of rule-violations, such as intrusion, violence, fire, etc. through pattern analysis of detected objects(human, vehicle, etc.) in real-time video from security and surveillance cameras.
What is needed
De IVS Inc.
Intelligent Video Analytics Solution
1. IVS Intelligent Video Analytics (VA) Engine version 1.0 S/W
2. License for VA S/W
3. Decided VA server H/W with nVIDIA GPU available
(H/W spec. vary according to the analytic capacity. Exact H/W spec provided to partners/clients. So, it can be purchased at the local electronic shop which is faster and facilitate warranty claim if)

(This VA Engine can be installed on the dedicated server on the backend of monitoring for the 20+ real-time situation analytic algorithms such as fire, smoke, intrusion, violence, etc. We provide UI for selecting CCTV feed and set VA, such as ROI Zone, Line drawing, loitering time, tuning the event detection sensitivity, etc. User can apply multiple analytics on single CCTV feed simultaneously)
1. Milestone XProtect VMS version 2019 R2 (corporate) and above.
2. License for VMS
3. VMS Server H/W
Overview
AI-based Intelligent Video analytic S/W solutions - Our Video & Sound analytics solution works with IP camera &VMS for Surveillance & real-time alerting
IVS' Intelligent Video Analytics is a verified solution by Milestone for its superb compatibility with XProtect VMS. With our seamless integration with a global leading VMS, we are able to fulfill any specific security and surveillance needs of clients from various fields of businesses, regardless of the concerns oversized, complexity, or location requirements.

MERITS:
Our state-of-the-art video analytics solution features a wide range of functions in four applicable sectors, which are Security(intrusion, violence, loitering, theft, fall down, etc.), Surveillance(fire, smoke, water level, etc.), Privacy Protection (masking, encryption), Marketing or others(counting, heatmap, waiting for line, tracking, smart archive search). For the past decade, our solution has been deployed in over 4,000 national projects and private businesses with clients ranging from central government agencies, local governments such as Seoul Metropolitan City to Incheon International Airport, LG, Samsung, etc.
Key features
High object recognition rate by top-notch deep-learning algorithms.
Size, speed, and color classification for identified objects.
Adjustable algorithm sensitivity levels for site-specific optimization.
Adjustable algorithm for each connected IP camera.
Adjustable detection parameters for different objects(human, vehicle, color, speed, size).
How to install
Documentation
This is where you can find additional documentation
Installers
Here you can find more information about installers and installation guides
Specification
Required IVS Inc. product(s)
IVS video analytic (VA) engine version 1.0 can support Milestone XProtect Corporate 2019 R2 and above. A dedicated VA server is recommended contains i7 based CPU processor with GTX 1060 GPU.
Has proven compatibility with the following Milestone versions:
XProtect

Corporate
Is also expected to work with:
XProtect

Corporate

2019 R2

,

06/19 2019 et les versions ultérieures
Country availability
Your location is: Etats-Unis
AFRIQUE

Afrique du Sud

Algérie

Angola

Bénin

Botswana

Burkina Faso

Burundi

Cameroun

Cap Vert

Comores

Congo

Côte d´Ivoire

Djibouti

Egypte

Erythrée

Ethiopie

Gabon

Gambie

Ghana

Guadeloupe

Guinée

Guinée équatoriale

Guinée-Bissau

Île Maurice

Kenya

La Réunion

Les Seychelles

Lesotho

Libéria

Libye

Madagascar

Malawi

Mali

Maroc

Mauritanie

Mayotte

Mozambique

Namibie

Niger

Nigeria

Ouganda

République centrafricaine

République démocratique du Congo

Rwanda

Sahara occidental

Sao Tomé-et-Principe

Sénégal

Sierra Leone

Somalie

Swaziland

Tanzanie

Tchad

Territoire britannique de l'océan Indien

Togo

Tunisie

Zambie

Zimbabwe
AMÉRIQUE DU NORD

Bermudes

Canada

Costa Rica

Etats-Unis

Groenland

Mexique

République dominicaine

Saint-Pierre-et-Miquelon
AMÉRIQUE DU SUD

Anguilla

Antigua-et-Barbuda

Argentine

Aruba

Bahamas

Belize

Bolivie

Bonaire, Saint-Eustache et Saba

Brésil

Chili

Colombie

Curaçao

Dominique

El Salvador

Equateur

Grenade

Guatemala

Guyane

Guyane

Haïti

Honduras

Îles Caïmans

Iles Falkland

Îles Turques et Caïques

Iles vierges (USA)

Iles Vierges britanniques

Jamaïque

La Barbade

Martinique

Montserrat

Nicaragua

Panama

Paraguay

Pérou

Saint-Barthélemy

Saint-Christophe-et-Niévès

Sainte-Lucie

Saint-Martin

Saint-Vincent-et-les-Grenadines

Surinam

Trinidad-et-Tobago

Uruguay

Venezuela
ASIE-PACIFIQUE

Afghanistan

Arabie Saoudite

Bahreïn

Bangladesh

Bhoutan

Brunei

Cambodge

Chine

Chypre

Emirats arabes unis

Fidji

Hong Kong

Îles Marshall

Îles Salomon

Inde

Indonésie

Irak

Japon

Jordanie

Kazakhstan

Kirghizistan

Koweït

Liban

Macao

Malaisie

Maldives

Mongolie

Myanmar

Nauru

Népal

Oman

Ouzbékistan

Pakistan

Palaos

Papouasie-Nouvelle-Guinée

Philippines

Qatar

République de Corée

Samoa

Singapour

Sri Lanka

Tadjikistan

Taïwan

Territoires palestiniens occupés

Thaïlande

Timor oriental

Tonga

Turkménistan

Tuvalu

Vanuatu

Vietnam

Yémen
EUROPE

Åland

Albanie

Allemagne

Andorre

Antilles néerlandaises

Arménie

Autriche

Azerbaïdjan

Belgique

Biélorussie

Bosnie-Herzégovine

Bulgarie

Croatie

Danemark

Espagne

Estonie

Finlande

France

Géorgie

Gibraltar

Grèce

Guernesey

Hongrie

Île de Man

Iles Féroé

Irlande

Islande

Israël

Italie

Jersey

Kosovo

Lettonie

Liechtenstein

Lituanie

Luxembourg

Macédoine

Malte

Moldavie

Monaco

Monténégro

Norvège

Pays-Bas

Pologne

Portugal

République Tchèque

Roumanie

Royaume-Uni

Russie

Saint-Marin

Serbie

Slovaquie

Slovénie

Suède

Suisse

Svalbard et Jan Mayen

Turquie

Ukraine
OCÉANIE

Australie

États fédérés de Micronésie

Guam

Île Christmas

Île Norfolk

Îles Cocos (Keeling)

Îles Cook

Îles Mariannes du Nord

Îles mineures éloignées des États-Unis

Îles Pitcairn

Kiribati

Niue

Nouvelle-Calédonie

Nouvelle-Zélande

Polynésie française

Porto Rico

Samoa américaines

Tokelau

Wallis-et-Futuna
Language versions available
Thanks for your feedback!
We value your feedback and will use it to make our page even better.
Related pages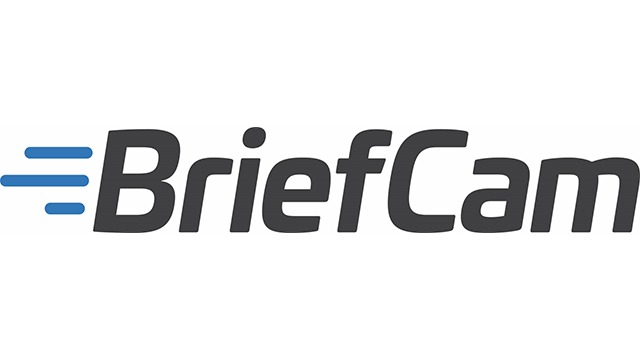 BriefCam Video Content Analytics Platform
Fourni par BriefCam
Analyses vidéo, Intelligence artificielle, Détection des objets, Reconnaissance faciale, Véhicules et trafic, Surveillance de villes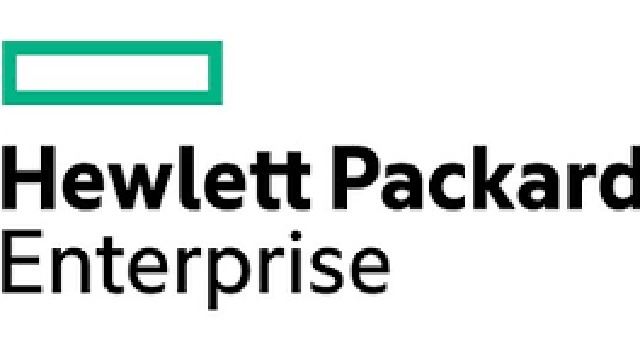 HPE SimpliVity 325 Gen10
Fourni par Hewlett Packard Enterprise
Stockage, serveur et réseau, Salles de surveillance centrale, Véhicules et trafic, Aéroports, Retail, Surveillance de villes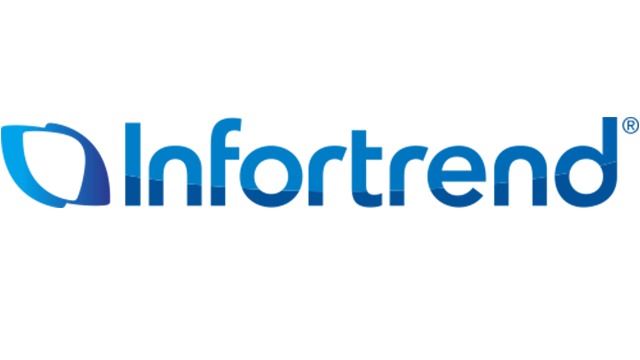 EonServ 7000 Series
Fourni par Infortrend Technology Inc
Analyses vidéo, NVR, DVR et encodeurs, Stockage, serveur et réseau, Détection de mouvement, Services, Solutions d'entreprise
Explore more