août 19, 2021
As Milestone Systems looks to continue their growth journey, a new business function has been established to help set the right direction.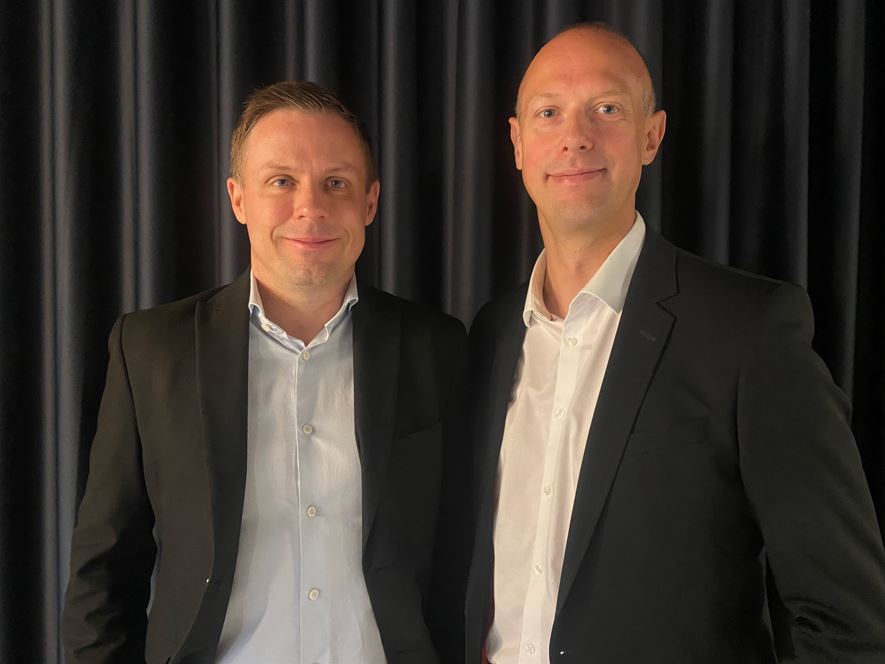 Milestone Systems has promoted Henrik Thomsen (left) to Vice President for Group Finance and Martin Tronier (right) to Vice President of Business Performance Management.
The new function is called Business Performance Management. It's an ambitious addition to the business with the purpose of providing even more transparency and guidance to the entire company.

"The role of Business Performance Management is to strengthen our ability to measure progress towards our growth ambitions which includes defining key value drivers and KPI's. In addition to this, the team is expected to facilitate the sharing of best practices across the whole organization. The function will work closely with the strategic planning that will lead us into the future," says Lars Larsen, Chief Financial Officer at Milestone.
Heading the new function is Martin Tronier who will take on the important responsibility as Vice President of Business Performance Management. Martin has spent the past six years with Milestone, the last three of them as Vice President of Group Finance, and he is very excited to continue this journey in his new capacity.

"I consider myself lucky to have been part of a fantastic group of people and a strong company culture for the past six year in Milestone, and I am excited to be able to build on this by helping to establish this new function. We will strive to provide transparency, guidance and help empower the entire organization," says Martin, who will spend the coming month setting his new team.
Henrik Thomsen promoted to Vice President of Group Finance
As a direct replacement for Martin Tronier, Henrik Thomsen is promoted to the role of Vice President of Group Finance. Henrik comes from the position as Director of Controlling and Financial Planning and Analysis.

"Henrik comes with vast experience and in-depth knowledge within Group Finance, and considering his strong leadership skills and finance competences, I'm sure that this will be a seamless transition,"​ says Lars Larsen.
For the past three years, Henrik has demonstrated his strong people skills in Milestone, which goes hand-in-hand with the company's values and beliefs.
"The people I work with knows me as someone who is passionate about people development and finance partnering. To be able to further combine these two in my new role, while delivering insightful financial reporting and supporting the business acceleration, is something I'm looking very much forward to. The future at Milestone looks bright, and I'm excited to be part of it," says Henrik Thomsen.
If you are interested in learning about open positions in Milestone, please follow the link
click here
.