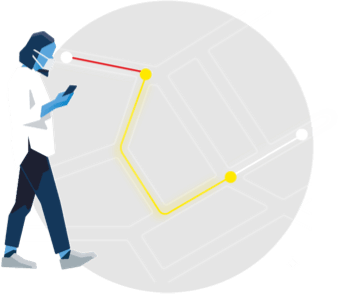 Heat mapping
OPTIMIZE PEOPLE FLOW
Keep people safe but moving
Create an environment that allows social distancing
Authorities and transportation companies have a responsibility to ensure that travelers are in a safe environment and have enough free space to move around in. Video analytics based on heat mapping can help with crowd control and provide data that enables you to redirect passengers into less busy areas.
Identify the highest occupancy rates
Start by understanding the flow of people and density levels at your station, recording the length of time people browse, where they linger, and how they choose to exit and enter platforms, etc. Gathering this insight can be done with behavioral data through video technology heat mapping software.
Improve operations through insights
Optimize every aspect of your premises, services and operations using real-time or historical video data. Use it to determine where to deploy personnel, digital signage and other efficiency creating measures such as audio cues.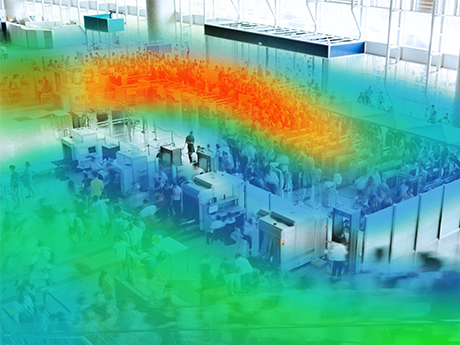 Object detection and behavioral analysis
---
Track objects and how they move, as well as crowd density – all visualized through heat signatures.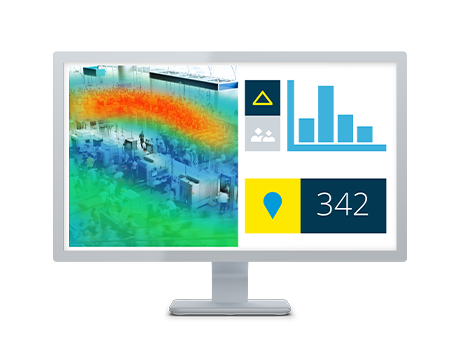 Get an overview through intuitive data visualization
---
Use intuitive and customizable dashboards to show data such as occupancy statistics, object count and heatmaps.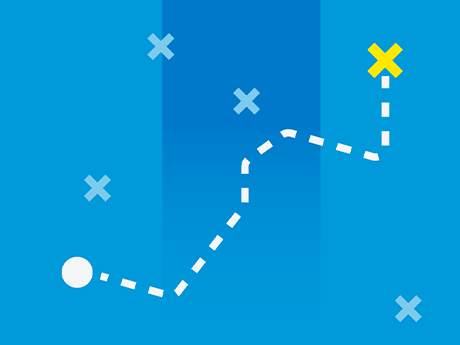 Use insights to Introduce one-way routes
---
Avoid congestion with one-way passageways and control these by using one-way detection based on video analytics.
FREE EBOOK
Download our ebook and discover how 7 video technologies can help increase safety and efficiency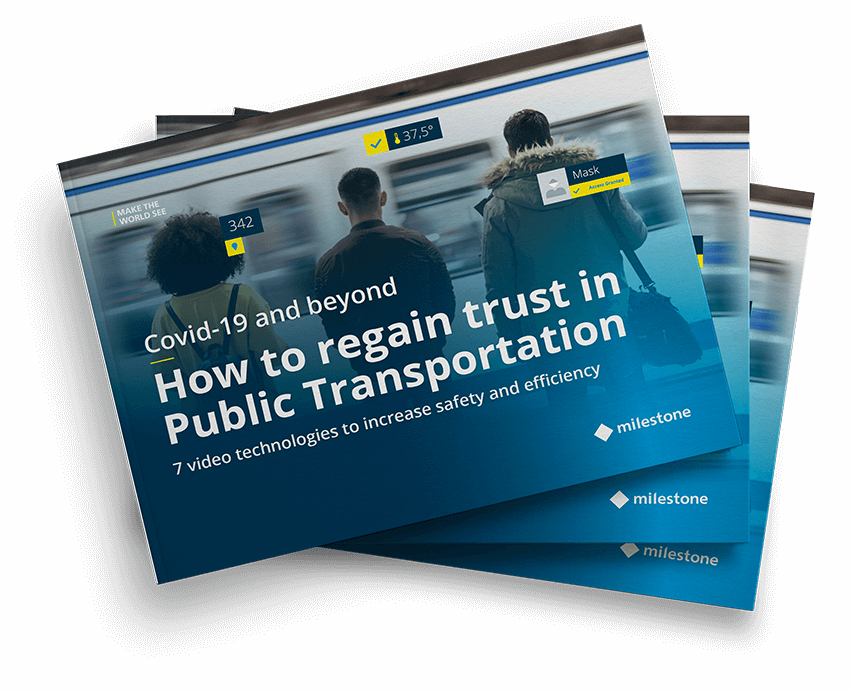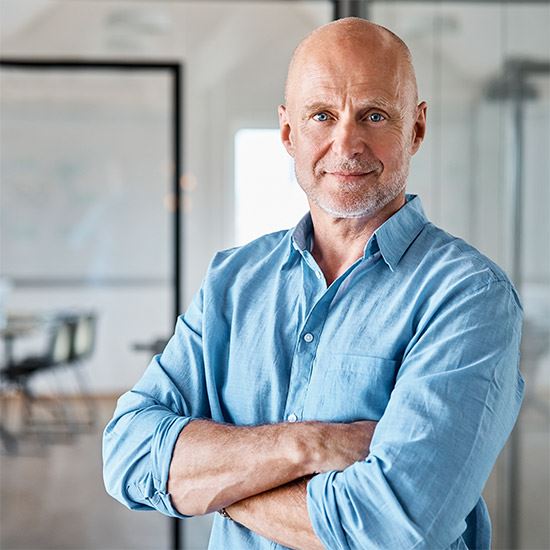 INSPIRATIONAL SESSION
Get a session with a Milestone video expert
Want to know how to create a safer environment with a customized video management solution? Our Milestone experts will be happy to inspire you and share ideas on how we can help.
REQUEST A SESSION HERE
Dive into more video technologies