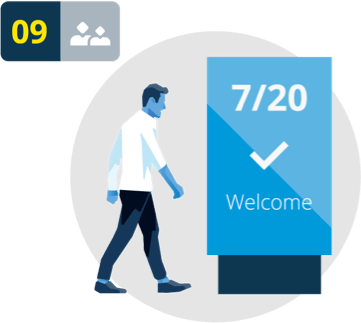 Digital signage
COMMUNICATE CLEARLY
Keep passengers well-informed
Provide key information on digital monitors
Integrate all your data sources and use digital signage to inform in real-time and control what will be presented on a certain display. This means that you will be able to direct people to the correct areas for travel, or to automatically alert personnel.
Remind passengers of safety regulations
Keeping passengers well informed is crucial to infection control in crowded stations. A video management system can be programmed to react automatically with cues such as speaker notifications every time there is a breach of guidelines or other relevant service information.
Optimize staff time and focus
Video-based signage helps to free up personnel from the massive task of monitoring and directing large crowds on foot. Ensuring that everyone is clear on mask rules, service announcements and passageways also allows personnel to focus on other critical tasks.
Digital signage in practice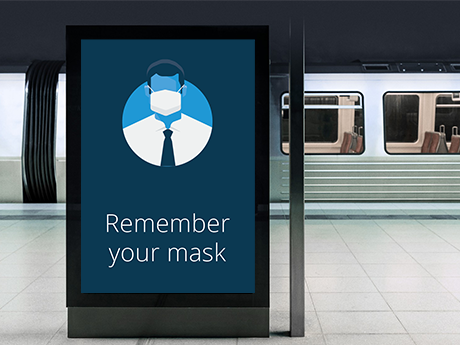 Create clear, centralized messaging
---
Digital signage based on video analytics is the most efficient, real-time option for keeping travelers informed and satisfied, even in this time of extra public safety related restrictions.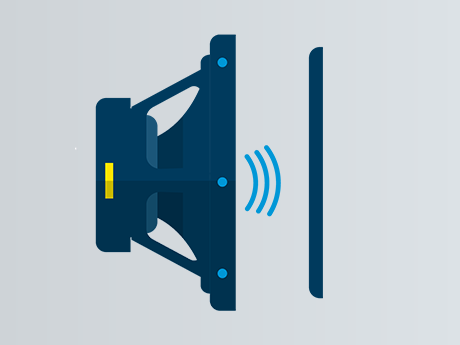 Combine audio
and visual cues
---
You can program your video management solution to send automated audio
or visual messages to wherever
overcrowding is occurring.
FREE EBOOK
Download our ebook and discover how 7 video technologies can help increase safety and efficiency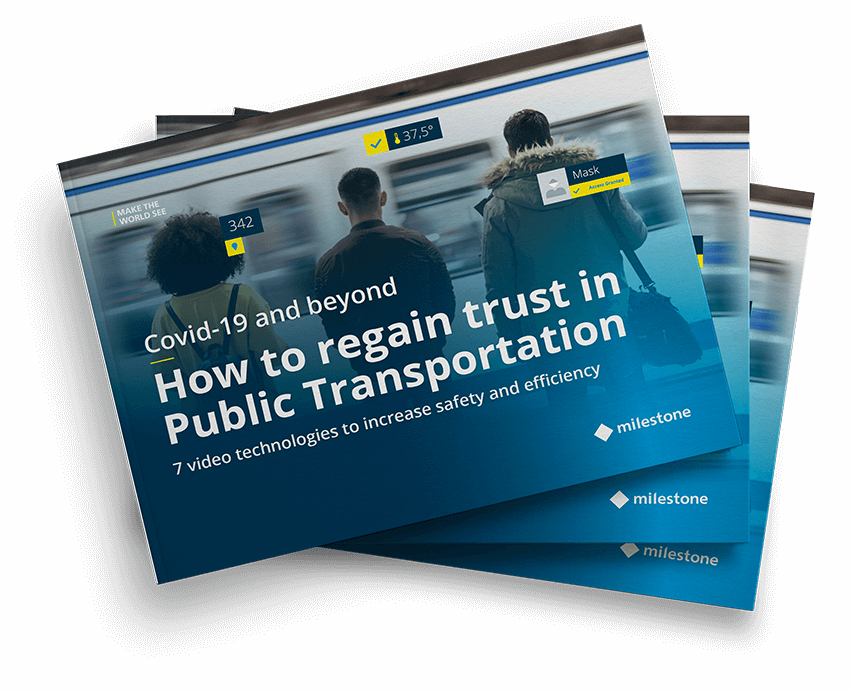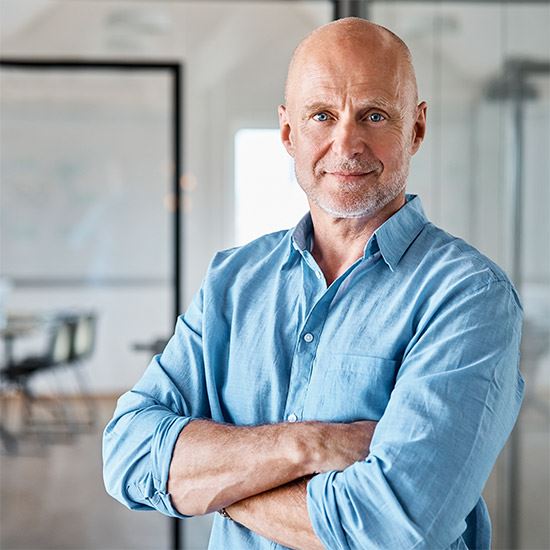 INSPIRATIONAL SESSION
Get a session with a Milestone video expert
Want to know how to create a safer environment with a customized video management solution? Our Milestone experts will be happy to inspire you and share ideas on how we can help.
REQUEST A SESSION HERE
Dive into more video technologies