Our Virtual APAC Coffee Shop Webinars Continue
perjantai, 19 kesäkuuta 2020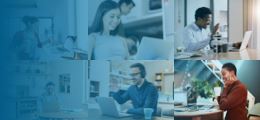 If you attended our first series of webinars, you know we strive to deliver informative and relevant content for all our customers and partners.
Our APAC team is pleased to announce that the APAC Virtual Coffee Shop Webinar series continues every Thursday at 1pm (GMT+8). With topics that are designed to introduce you to technology that will enhance not only your customers sites, but also your own business.
In these 30-minute webinars, we will continue bringing you great new information about Milestone, and also introduce some of our Technology Partners solutions across the globe. Share the latest product innovations and new ways to help you meet your customers' requirements by finding the best in breed video management solutions that meets their operational challenges.