Twenty Minutes for Excellence
perjantai, 1 marraskuuta 2019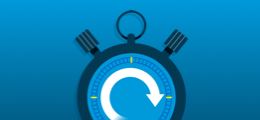 Maailmamme kehittyy nopeammin kuin koskaan. Meitä pommitetaan informaatiolla päivittäin. Mitä siitä on syytä sisäistää? Mitä on olennaista täytyy tietää, jotta voi suoriutua erinomaisesti?
Me Milestonella olemme sitoutuneita kumppaneihimme. Teidän menestyksemme on meidänkin menestyksemme. Siksi olemme pyytäneet neljää asiantuntijaa kertomaan itselleen olennaisista asioista lyhyiden webinaarien sarjassa, jossa käsitellään erilaisten taitojen omaksumista ja joka on nimetty osuvasti "Twenty Minutes of Excellence" (20 minuuttia erinomaisuutta).
Pidämme tätä sarjaa tärkeänä työkaluna, jonka avulla huippusuoriutujat voivat kehittyä yhä paremmiksi liiketoimintansa tulosten kasvattamisessa.
Arvostettuna Milestone Communityn jäsenenä olet tervetullut osallistumaan Twenty Minutes of Excellence -webinaareihin. Pääset kuuntelemaan jännittäviä uusia ideoita, saamaan uusia näkökulmia ja keskustelemaan tiedolla johtavien ihmisten kanssa.
Älä ohita tätä ainutlaatuista mahdollisuutta, joka on tarjolla ainoastaan Milestone System -kumppaneille ja -asiakkaille.
Kirjaudu nyt ja varaa paikkasi. Mukaan mahtuu 100 osallistujaa.
Twenty Minutes for Excellence: R3-webinaari – mitä uutta on tarjolla?
Uusia tuotelanseerauksia tehdään kolme kertaa vuodessa tietystä syystä. Nyt, kun R3 2019:n julkistuksesta on kulunut kuukausi, on aika sukeltaa siihen tarkemmin. Lue lisää tämän vuoden uusimman tuotteen jännittävistä ominaisuuksista.
Mukana: Murat Akalin, ratkaisusuunnittelija, kehittyvät markkinat, SEE
Päiväys: 8. marraskuuta
Twenty Minutes for Excellence: Care Plus
Care Plus ei ole enää lisäosa, vaan olennainen elementti huippusuoriutumisen kannalta. Tunnetko yleisimmät ongelmat? Oletko selvillä hyötyketjusta? Osallistu webinaariin ja opi, mikä on datamme perusteella kustannustehokkain versio Caresta kullekin asennuskoolle. Kuulet myös viisi syystä siihen, miksi ja milloin voit esitellä Caren asiakkaille heti alussa.
Mukana: Marina Tacheva (ICM CEE), ja Yulia Kilimnik (ICM Rest NEE, Venäjä ja CIS)
Päiväys: 13. marraskuuta, 11.00 CET
Twenty Minutes for Excellence: asiakkaan koontinäyttö
Kuinka hyvin tunnet verkkojärjestelmät, jotka auttavat jälleenmyyjiä asennusten valvonnassa? Mitkä ovat useimmiten toistuvat ilmoitukset ja mitkä niiden keskimääräiset vasteajat? Koontinäyttö sisältää ympärivuorokautisen CarePlusin seitsemänä päivänä viikossa. Mille asennuskoolle tämä on kustannustehokkain? Kuinka tämä liittyy tallennukseen ja kehittyviin pilviratkaisuihimme? Kuinka tämä tuote voi kasvattaa tulostasi?
Mukana: Pavel Petrov Vanchev (johtava koestusinsinööri)
Päiväys: 11. joulukuuta, 11.00 CET