Seguimos aprendiendo su idioma
Estamos trabajando para que todas las páginas de milestonesys.com estén disponibles en tantos idiomas como sea posible. Aun así, este proceso lleva tiempo. Muchas de nuestras funciones están en varios idiomas. Sin embargo, algunas páginas, como esta, aún no están disponibles en su idioma.
Muchas gracias por su comprensión.
Book a demo today to learn what XProtect on AWS can do for your business.
XPROTECT EN AWS
XProtect en AWS (Amazon Web Services) ofrece una nueva forma de diseñar sistemas XProtect. Reduce el hardware local y aprovecha la infraestructura y la plataforma de AWS como servicio para eliminar la fricción implicada en la instalación y el mantenimiento de los sistemas de VMS en el sitio. El resultado es una solución de VMS altamente flexible implementada a nivel mundial, con computación elástica, almacenamiento y redes, que se ajusta fácilmente a las necesidades distribuidas de la empresa.
POR QUÉ XPROTECT EN AWS
ES LA ELECCIÓN CORRECTA
FLEXIBLE
Implementa sistemas globalmente y los escala dinámicamente en minutos
Acceda a todos los recursos informáticos necesarios en minutos
Escale su sistema dinámicamente en minutos para satisfacer sus necesidades
Cubra las instalaciones multi-sitio en cualquier región de AWS en todo el mundo con un mínimo esfuerzo
Conecte sitios remotos o temporales a su sistema VMS en tan solo unos clics
Diseñe el sistema que se ajuste a sus necesidades con cualquier combinación local/en la nube
Complemente la implementación de XProtect con muchos servicios de AWS disponibles
Actualice sin problemas a los productos más avanzados de XProtect sin necesidad de volver a implementar su sistema
No hay contratos a largo plazo ni compromisos por adelantado
SOLUCIÓN ECONÓMICA
Reduzca la inversión inicial y convierta los gastos en costes predecibles
Reduzca la inversión inicial en hardware
Convierta los gastos de capital en centros de datos y servidores en costes variables
Pague solo por los recursos de computación, almacenamiento y redes que realmente utilice
Ahorre tiempo y dinero en adquisición y mantenimiento, con servidores listos para ser utilizados en minutos
Optimice los costes operativos mediante la externalización parcial de las operaciones de TI
Funciona con cualquier licencia XProtect
Benefíciese de economías de escala masivas y disfrute de precios más bajos de pago por uso
No hay contratos a largo plazo ni compromisos por adelantado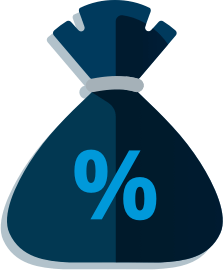 FIABLE
Utilice la infraestructura y la plataforma de AWS como un servicio y asegure su funcionamiento continuo
Únase a la plataforma en la nube más famosa del mundo: AWS
Benefíciese del entorno en la nube más seguro disponible hoy en día
Aproveche una infraestructura de clase mundial y fiable y disfrute de un funcionamiento continuo
XProtect en AWS ha sido creado usando AWS CloudFormation con subredes, puertas de enlace y grupos de seguridad de alta seguridad
Cumpla con los requisitos de seguridad y cumplimiento de los servicios y características de AWS
Implemente XProtect de forma segura usando AWS GovCloud (US) para instalaciones gubernamentales y organizaciones altamente reguladas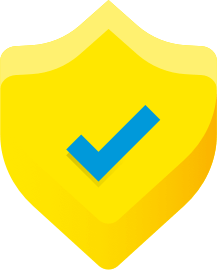 FREQUENTLY ASKED QUESTIONS
Which XProtect products are available on AWS Marketplace?
Milestone offers two products on AWS Marketplace: The free XProtect Essential+, which includes a license for up to 8 devices, and XProtect BYOL, which can be activated using a paid license to run any version of XProtect. XProtect Essential+ will be replaced with each release with the latest version. The latest version of XProtect BYOL will be added to AWS Marketplace, counting up to three versions backward.
When and where will the solution be available?
Milestone is committed to uploading the latest version of XProtect products to AWS Marketplace as close as possible to its release date. The next release of XProtect 2020 R3 will be available on AWS Marketplace starting November 3, 2020.
See availability zones
Got more questions?
More questions are answered in our full FAQ document:
Read FAQs
Acceda al material del producto para obtener más información sobre XProtect en AWS
Aprenda sobre XProtect en AWS con cursos online gratuitos
Contáctenos para saber lo que XProtect en AWS puede hacer para su negocio
DEPLOY XPROTECT ON AWS IN MINUTES
Watch the video from our MIPS 2020 in Dallas