febrero 06, 2022
Pamela Wilson recently went from a regional director role to a VP position at Milestone's headquarters. She speaks about what it was like to swap the US for Denmark – and bring her family along for the adventure.
When the decision was made that Pamela Wilson and her family would be moving from Portland to Copenhagen during the summer, her husband and six-year-old son were fully onboard. Her 11-year-old daughter took a bit more convincing.
"She was excited until she realized it wasn't just a vacation," says Pamela. "She asked everybody we knew – friends, family, neighbors – if she could move in with them instead."
Luckily, things worked out soon after the Wilson family landed in Copenhagen at the end of July, and everyone feels a bit more settled. "The kids love their school and have both made friends," says Pamela. "It's not really an issue getting them out the door to school every morning."
Pamela – who joined Milestone in January 2019 – has had a busy third quarter. As well as moving 8,000 km across the globe, she also went from a director role to Vice President of Global Sales Operations.
Switching from a regional to headquarters position has not been without its challenges. Packing up and selling the family home was very difficult, from both a practical and emotional perspective. "When you have lived in a house for six years with two kids and two dogs, you accumulate a lot of stuff. That was a big challenge, just trying to get through that," says Pamela.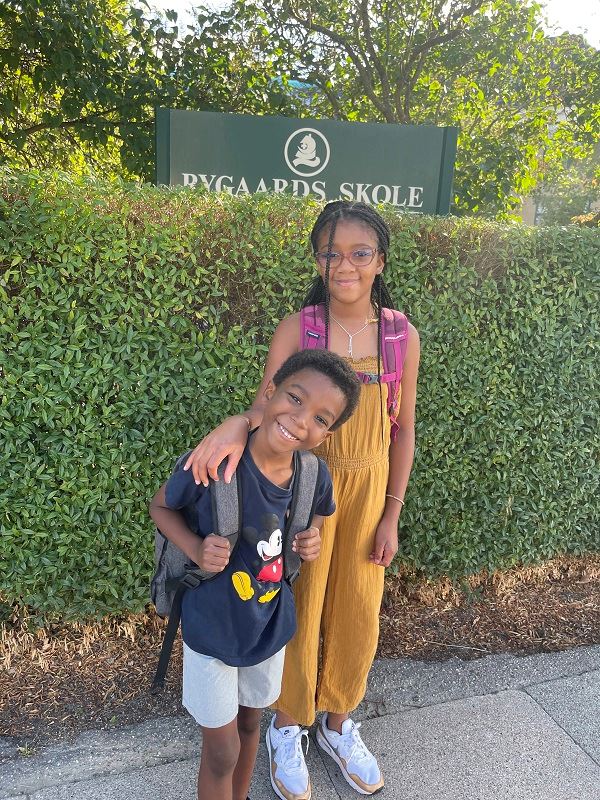 As avid cooks, Pamela and her husband, Michael, found it difficult to part ways with some of their kitchen appliances. Storage has also proven to be a problem. The Copenhagen house is near to full capacity, but there are still many more boxes of things to arrive from Portland.
Cultivating a learning culture
In her new VP role, which she started on August 1, Pamela is focused on the challenge of "making sales easier, better and faster" at Milestone.
As VP of Global Sales Operations, she heads an organization tasked with making the sales organization run more efficiently and coherently across all regions. For example, Global Sales Operations (GSO) will provide training for salespeople to ensure they "speak the same language" when they pitch any of Milestone's products or services.
One of Pamela's biggest ambitions in the new position is to cultivate "a learning culture" within the Global Sales organization. "I want to make sure there is a way for a salesperson to always find the information they need at their fingertips, whether that's an intensive course around sales methodologies or a quick video to brush up their knowledge before talking to a customer," she says.
Pamela sees some similarities between Portland and Copenhagen. "The climate is a little bit better in Portland, but it's similar enough," she says. "Portland is a very outdoorsy city. Copenhagen seems like one too."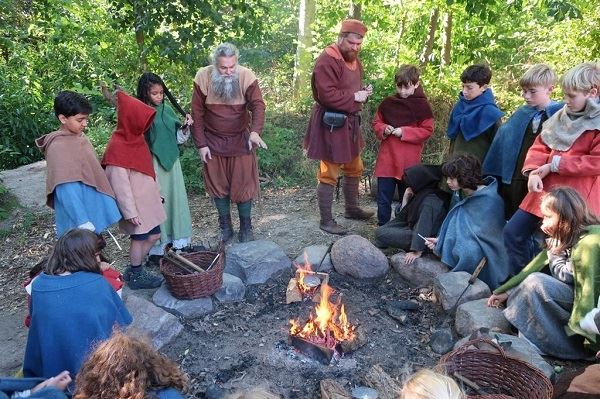 Similarities
When asked to compare working in Denmark with the US, Pamela says Milestone's Brøndby headquarters is much bigger than the US base, but the "vibe" is similar. "And the respect that people have for each other is the same."
However, she does notice a sense of disconnect between the headquarters and the regions. "I don't have an answer to that, but it is something we should spend more time on as an organization: breaking down those siloes," says Pamela.
When it comes to exploring life in Denmark, there is still a lot for Pamela to discover. With winter fast approaching in the northern hemisphere and as the dark and dreary evenings close in, she is excited to experience "hygge", the Danish concept of coziness and finding joy and comfort in little things like candles or a good book.
"I also want to do the whole winter bathing thing," she says, referring to the Scandinavian practice of submerging oneself in icy water, which is said to benefit the mind and body. "But," she quickly adds, "I really need a sauna nearby for afterwards."
Ready to see what we have to offer with smart video technology? 
book a demo