Seguimos aprendiendo su idioma
Estamos trabajando para que todas las páginas de milestonesys.com estén disponibles en tantos idiomas como sea posible. Aun así, este proceso lleva tiempo. Muchas de nuestras funciones están en varios idiomas. Sin embargo, algunas páginas, como esta, aún no están disponibles en su idioma.
Muchas gracias por su comprensión.
INTEGRATE A RANGE OF KEY INPUTS SUCH AS KEYPADS, JOG DIALS AND JOYSTICK
XProtect input unit plug-ins
XProtect Input Unit Plug-ins integrate a range of input units, such as keypads, jog dials and joysticks, which are used as a single point of operation for XProtect® Smart Client. XProtect Input Unit Plug-ins are ready to use because they have a default configuration when installed. However, the functionality is flexible and can be reconfigured to perform a wide range of actions such as switching views, performing pan-tilt-zoom (PTZ) operations, navigating in playback timelines and triggering outputs. XProtect Input Unit Plug-in settings are stored within XProtect Smart Client configuration. The plug-in supports both global configuration as well as individual user configuration so you can customize the plug-in functionality for different users. XProtect Input Unit Plug-ins are compatible with XProtect Smart Client 6 and higher.
Unidades de entrada admitidas
Plugins de entrada de XProtect listos para usar para una mayor funcionalidad
Conectar unidades de entrada como teclados, ruedas selectoras y joysticks de Axis, Bosch y otros directamente en XProtect
Cambiar vistas, realizar operaciones de Pan/Tilt/Zoom (PTZ), navegar en líneas temporales de reproducción y activar salidas con facilidad
Admite configuración global e individual de los usuarios para una funcionalidad personalizada
Compatible con XProtect Smart Client 6 o superior
Descargar los plugins disponibles:
Tarjeta de control de vídeovigilancia AXIS T8310*
Teclados BOSCH serie IntuiKey
Controlador de sistema Panasonic WV-CU950
Teclado Pelco KBD300A
* La tarjeta de control de vídeovigilancia AXIS T8310 consta de tres unidades: joystick de vídeovigilancia AXIS T8311, teclado de vídeovigilancia AXIS T8312 y rueda selectora AXIS de vídeovigilancia T8313. El joystick AXIS de vídeovigilancia T8311 se configura y controla a través de Microsoft® Windows.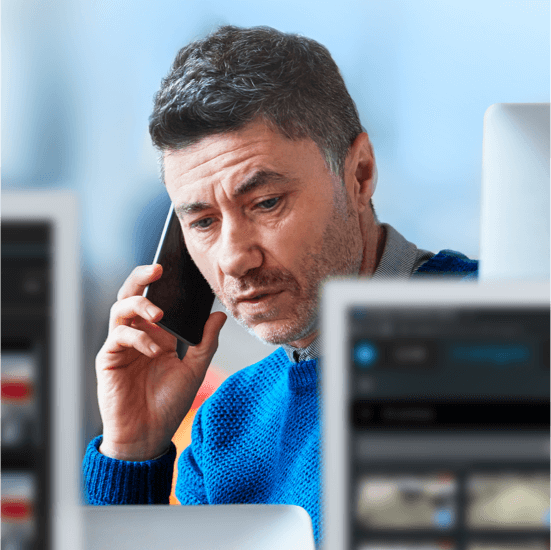 Componente de Software Manager gratuito
Instalar, desinstalar y actualizar de forma centralizada instalaciones Milestone a gran escala y multiservidor.
Una gestión intuitiva basada en asistentes para implementar y actualizar rápidamente el software Milestone desde una única aplicación
Ejecutar tareas a través de Windows Management Instrumentation (WMI) o tecnologías similares
Se compone de tres elementos principales: Repositorio de paquetes de instaladores y archivos de configuración, aplicación Software Manager y servidores de gestión
Admite la instalación y actualización de los siguientes componentes o superiores: Servidores de grabación XProtect® Corporate 4.0b, servidores de grabación XProtect® Expert 2013, XProtect® Enterprise 8.1, servidores de grabación XProtect® Professional 8.1, XProtect® Professional + 2017 R2, servidores de grabación XProtect® Express 2013, XProtect® Express + 2017 R2, XProtect® Essential 2013, XProtect® Smart Client 6.0d, Device Pack 6.1 y Milestone Husky™ M20, M30, M50, M500 y M550.
Admite la desinstalación de los siguientes componentes o superiores: Servidores de grabación XProtect Corporate 5, servidores de grabación XProtect® Expert 2013, XProtect Enterprise 8.1, XProtect Professional 8.1,XProtect Express 2013, XProtect Essential 2013, XProtect Smart Client 7.0b y Milestone Husky™ M30 y Milestone Husky™ M50.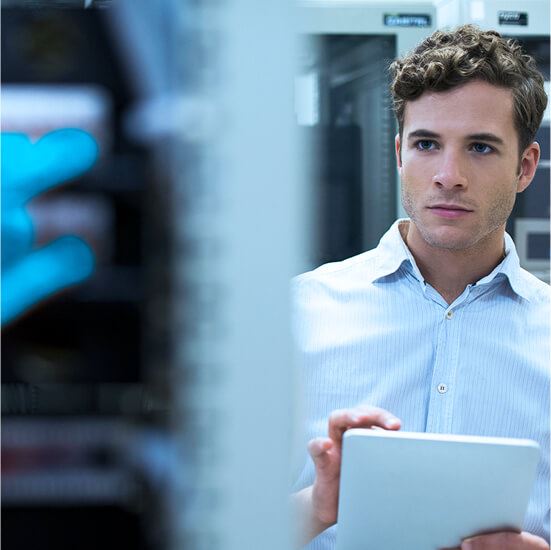 Reserve una demostración individual
Vea Milestone en acción con una demostración personalizada para su empresa y sus necesidades.