Partners reveal what they think of doing business with Milestone
lunes, 4 diciembre 2017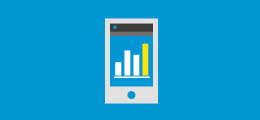 Autor: Toyah Hunting
Partner News
The results are in: 2017 Milestone Partner Survey
Thank you! We are truly grateful that you have prioritized taking part in our annual partner survey. We really want to understand how you, our partners, perceive Milestone and our products and innovation and use your feedback to see if the results live up to expectations and to identify areas where we can improve individual parts of the organization - as well as Milestone as a whole.
We are very happy with this year's results. The response rate has doubled in a year and we got input from resellers, integrators, distributors and alliance partners in 130 countries. The results give us a lot to work with – as they should. They help us estimate satisfaction levels in a range of different fields and allow us to benchmark satisfaction with Milestone versus satisfaction with competitors.
Results in a nutshell
Our scores indicate that we are doing much better than in 2016, and that we also outperform similar companies.
We are often associated with a reliable open platform that you would recommend to others.
Our Channel Partner Program is perceived as a nice initiative, but you would like interactions and requests to be followed up in a better and more timely manner than what you experience today.
When choosing a VMS manufacturer, you list the ability to meet the needs of the end users, camera support and integration with other systems solutions as vital influencing factors.
"This year's result is tremendously positive. We see that numbers have taken a massive leap upwards in a range of subject areas, and our Net Promoter Score – a tool used to gauge the loyalty of a firm's customer relationships – has improved enormously, too. Yet we should strive to do even better", Milestone's VP of products Jesper Just Jensen says.
Trends to look out for
Video analytics, access control and cloud services are among the market trends that are currently shaping our industry and market, you say. Compared to 2016, access control is more important to you than it was last year, as are new compression formats.
Here's what Milestone APAC VP Benjamin says about the five trends shaping our industry in 2017
What you would like to see improved
There are of course areas that need improving. Business generated through Milestone and the Return on Investment on being a Milestone partners are a few of the areas you mention as needing an extra effort from our side.
The overall scores for our NVRs are satisfactory to us. The results indicate that it is particularly important for distributors and alliance partners that the ability to meet the needs of the end users is improved in our NVRs, and some request a better entry level NVR while applauding the larger ones. Resellers are generally more satisfied with our VMS than with our NVRs.
You want quicker and more proactive sales and tech support, listing long response times as an issue. When it comes to Learning and Performance, you are satisfied with our online courses but some partners are dissatisfied with the fees connected to training for new certifications.
You'd like to hear from us more often
"I'd like to see more outreach from your marketing team outside of tradeshows and MIPS style events: More interaction between our sales teams, webinars and co-branded events", says one alliance partner. Some partners say that Milestone is not very visible in the market and would like to see more advertising.
Thank you to each and every one of our partners who took the time out to give their pure and unfiltered opinion of exactly how you feel about our products, the current market and how it is to do business with us. We are so proud of this year's great results, putting us well above the industry average, but we will of course be digging deep into the 2017 feedback to determine exactly how we can continue improving and remain your VMS and NVR partner of choice.