Por ACIC
Solución certificada Milestone
The solutions integrate people and vehicle analytics detection with XProtect software for intrusion and perimeter detection and crowd and traffic management.
Por Agent Video Intelligence (Agent Vi)
Solución certificada Milestone
savVi is Agent Vi's unified video analytics platform that is integrated with Milestone XProtect® software to offer an intelligent video surveillance solution for real-time event detection, video (forensic) search and business intelligence applications.
Por Araani
Solución certificada Milestone
Video Smoke Detection for critical environments. With SmokeCatcher® video analytics installed on your dedicated security camera, you're sure of superfast smoke detection, no matter how harsh the environment is.
Por Fujitsu
Solución certificada Milestone
By applying AI to image analytics, Fujitsu has devised a way of extracting various types of information from video frames. This enables multi-purpose surveillance. Using HPC capabilities, it becomes possible to understand the real-time movement of vehicles and people across an entire city.
Por Ipsotek
Solución certificada Milestone
VISuite is a video analytics solution designed around intelligent, flexible and robust algorithms that analyzes recorded video and notifies operators when certain behaviors are observed.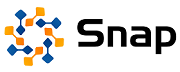 Por Snap Network Surveillance
Solución certificada Milestone
Snap automatically learns and maps large camera networks to then provide operators with a highly intuitive interface for live video pursuit and managing multi-camera evidence archives. A companion product integrated with the XProtect product suite.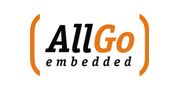 Por AllGo Embedded Systems Pvt Ltd
AllGoVision video analytics seamlessly integrates with XProtect software to provide automatic real-time detection of intrusion, traffic violation, suspicious incidents, parking management and counting.
Por ARH Inc.
ARH Inc.'s Carmen Automatic Container Code Recognition (ACCR) extracts and reads the container codes of ISO containers.
Por BluBØX
BluSKY brings Milestone to the Cloud. The integration also provides a vehicle for BluSKY AI, Access, Alarms, Visitor, Intercom and Biometric applications to create a unified security platform.The system can run simultaneously on premise and in the cloud making it accessible from any device, anywhere.
Por CoastalCOMS
The CoastalCOMS solution provides XProtect as a hosted, managed service with cloud storage and integrated video content analytics (VCA) services, enabling rapid deployment of cameras and real-time risk assessment.