Seguimos aprendiendo su idioma
Estamos trabajando para que todas las páginas de milestonesys.com estén disponibles en tantos idiomas como sea posible. Aun así, este proceso lleva tiempo. Muchas de nuestras funciones están en varios idiomas. Sin embargo, algunas páginas, como esta, aún no están disponibles en su idioma.
Muchas gracias por su comprensión.
IMAGINE THE DIFFERENCE.
INNOVATE CHANGE.
Milestone's Community Kickstarter is an innovation contest to inspire you – coders, developers, individuals or organizations to connect ideas and innovate.


Today's good ideas, tomorrow's solutions
We believe developers will change the world! Think of a way to make the world see – and enable that with our Milestone open platform video technology. Whether you use video to ensure safety, protect assets, increase business efficiency or something completely different this could be your chance to break through to the global tech market.

We are looking for novel ideas that are different from what we've seen.
How do you want to change the world?
Get started
---
Here's a link to a free version of the Milestone XProtect Video Management Software (VMS) for you to get started.

Download the Milestone SDK and access a development framework that allows you to integrate your ideas into Milestone's XProtect VMS.
DOWNLOAD SDK
Get help and knowledge
---
Meet Milestone engineers, partner developers and get access to SDK trainings and knowledge base articles.

All in one place – the Milestone Developer Forum.
ACCESS FORUM
Get inspired
---
Check out previous finalist ideas, see how they were trying to make the world see.
READ MORE
It's not all about the money…
We believe in inspiring brilliant talent to make the world see and in connecting ideas, business and support innovation.

The 3 finalists will have a chance to pitch their ideas directly to the Milestone Community of partners and customers at the 2021 virtual edition of the Milestone Integration Platform Symposium (MIPS2021). Find out more about MIPS here.
The winner will leave with…
USD 10,000 in cash
USD 20,000 worth of development resources
USD 35,000 worth in marketing activities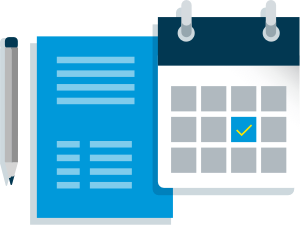 What's next?
October 6th, 2020 - Contest opens
December 15th, 2020 - Contest closes
January 4-8th, 2021 - Finalists notified
January 11th, 2021 – Finalists announced
March 2021 – Finale and winner selection at the virtual MIPS 2021
CONTACT US
Who are we?
Milestone Systems develops IP-based video management software (VMS) and network video recorders (NVRs) for surveillance installations of all sizes.
Given Milestone's extensive partner network and wide range of supported technology, customers are free to keep their existing hardware and work with their preferred vendors. They are free to select best-of-breed solutions in order to create a surveillance solution that meets their needs.
What is XProtect?
---
Milestone XProtect is our award-winning, open-platform VMS, that can be enhanced with solutions from thousands of technology providers – bringing customers endless possibilities and continuous innovation.
Read more
Responsible use of technology
---
Milestone Systems has taken an active role in creating the Copenhagen Letter, a technology declaration developed by 150 people from all industries and signed by more than 5,000 individuals. The core message in the Copenhagen Letter is that we must ensure that technology is used in a balanced manner.
Read more
Meet the winners - hear their story
2020 - Canscan, Canada
Represented by Jennifer Ivens, Founder and CEO
The solution: Virtual Checker – the next-level shipping container checking system, powered by artificial intelligence. Canscan has developed a patent pending system, based on artificial intelligence, machine vision and data analytics that uses existing cameras and infrastructure to automatically inspect shipping containers transiting into or through terminals.

The experience:
"Some of our customers already were Milestone users, so participating in the Kickstarter contest seemed to be a natural step for us. We were thrilled to have been selected as the 2020 winner at MIPS in Dallas and we were also very impressed with the quantity and quality of conversations we had with members of the Milestone community who were present in Dallas, some of which are still ongoing. We have since then completed our integration with XProtect and we are happy to say that the Milestone team has been very helpful and supportive during the entire process. From both a business and a technology perspective, our ongoing relationship with Milestone has provided us with very valuable exposure, contacts and insights. We loved the experience and look forward to continuing our relationship with Milestone and its partners for many years to come."
2019 - EET Europarts, Switzerland
Represented by Roger Meier, Managing Director
The solution: Digital Nurse – a solution that uses sensors to build on top of video to ensure the safety of the elderly and disabled and assist professionals in nursing homes around the world.
The experience: "It was a great experience participating and wining the contest - from the nerve wrecking feelings before presenting to the jury to the goose bumps and excitement when walking to the stage! After the event and all the feedback from visitors and jury we went back to developing – and with a lot more commitments from our partners the whole solution improved dramatically. Now as it becomes commercially available –we are rolling out our first project roughly 6 months after the win – we are excited to start the promotion with Milestone and scale up what we have done until now."
2018 - Soko Aoki, Tokyo, Japan
The solution: 360 enabled video surveillance based on integrating Milestone Systems' XProtect VMS with 360 degree cameras and a head mounted display (HMD) to see omni-directions by just moving your head using RTSP and MIP drivers. This basically enables 360 video surveillance.
The experience: "We presented our solution, a 360 camera surveillance system with VMS at the Milestone Community Kickstarter Contest 2018, followed by a fruitful exhibition at Milestone Systems' flagship event MIPS, during which we had the opportunity to talk to enterprise clients who showed interest in our idea and solution. The Milestone Community Kickstarter Contest enabled us to demonstrate our idea in a global context, and we highly recommend others to join the contest."
2017 – Parking Spotter, Romania
Represented by Ovidiu Ciurte, Product Owner
The solution: Parking Spotter helps end users find the closest available parking spot and parking owners to improve operational flows, by analyzing video images from video cameras installed inside the parking lot. The app gathers all the parking places inside a city or country, be it public parking, airport parking, stadiums or shopping centers, in a single place.
The experience: "From the moment we were selected as a finalist, we knew that we would receive a lot of exposure and a lot of feedback from the Milestone Community. During MIPS we had the opportunity to discuss and receive feedback from a lot of the industry leaders – which was really important for us. Nine months later, the team participated in a Smart Cities conference in Bucharest, exhibiting with Milestone and systems integrator Helinick – got some good leads and are confident that the solution can be an integral part of the global smart city landscape."