Juni 01, 2021
The German Transport Club's new legislative initiative for a new Federal Mobility Act is intended to create a legal framework to meet Germany's climate targets and give new technologies more room for development. But which party and which members of parliament are addressing smart mobility at all - especially shortly before the upcoming Bundestag elections?
Die Ergebnisse der entsprechenden Analyse sind in den folgenden Grafiken zu sehen:
The Union talks most about the topic of smart mobility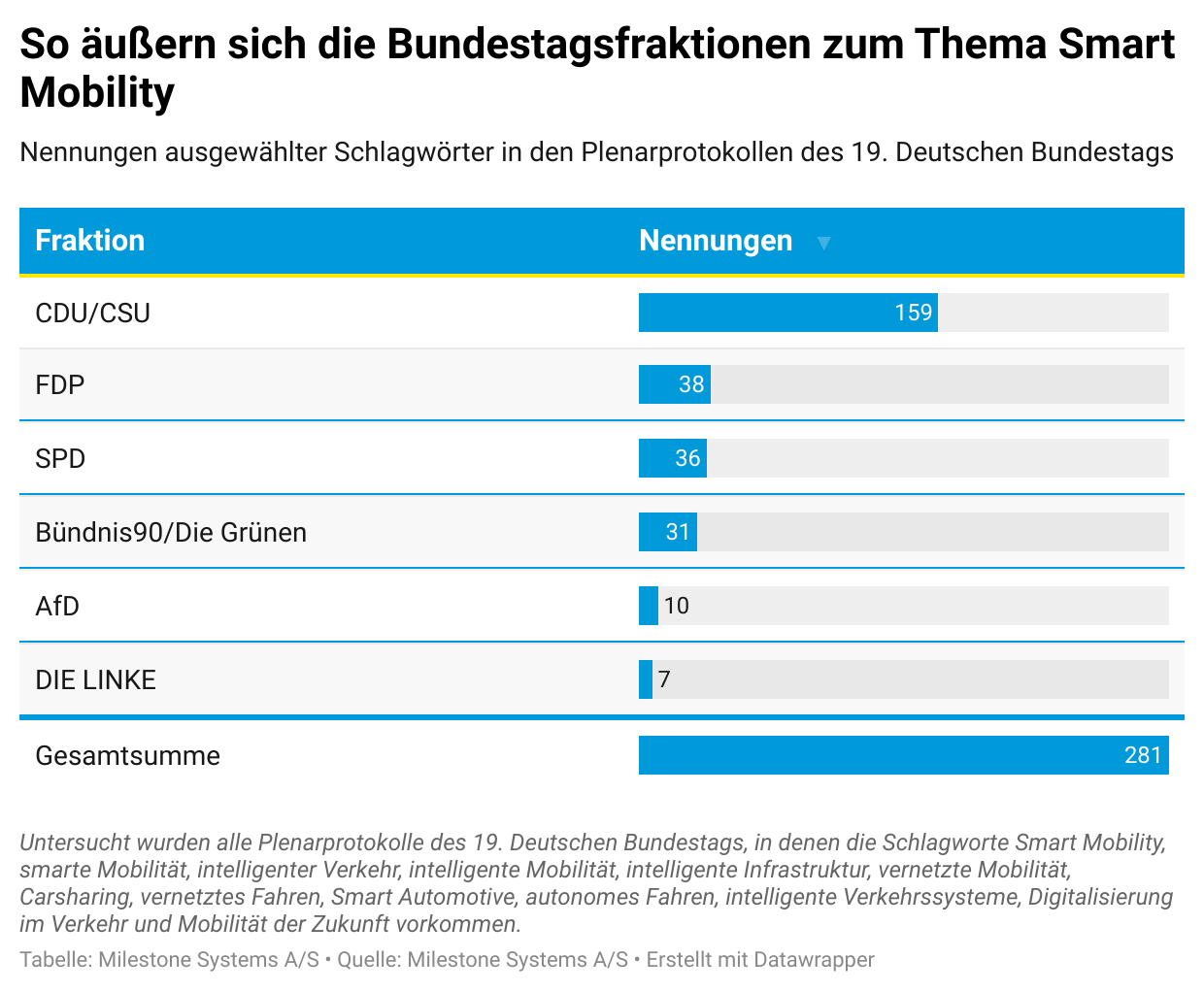 Dr. Christoph Ploß (CDU) comments most frequently on intelligent mobility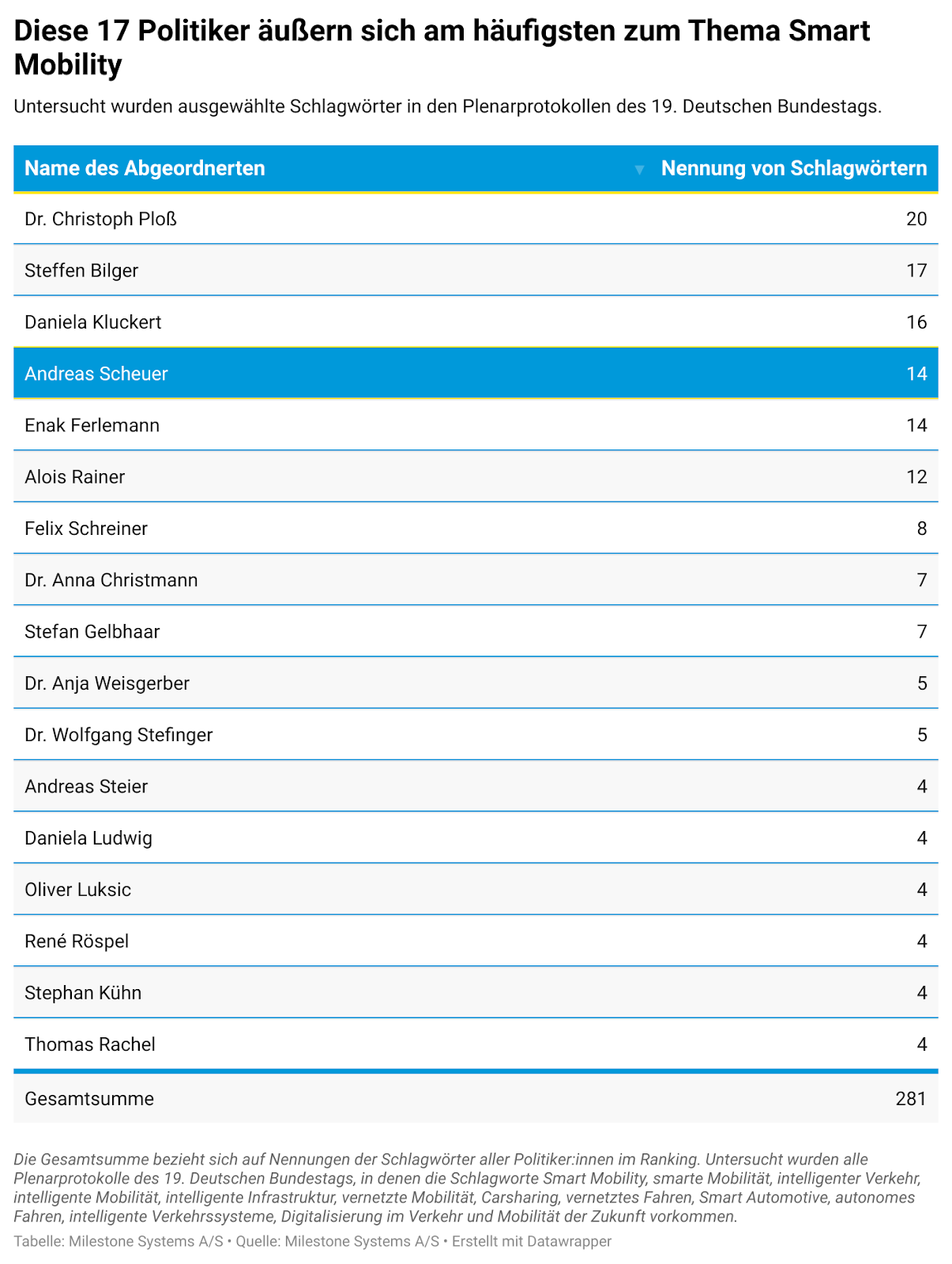 The complete list of all politicians can be sent on request as an interactive graphic for embedding. Please send your request to:
jannes.zwirner@tonka-pr.com


The study also analyzed which state invested the most in road maintenance and expansion during the last legislative period, and what money was invested in other areas of passenger and freight transport.
This is what the federal states invested per capita in maintaining and expanding their road networks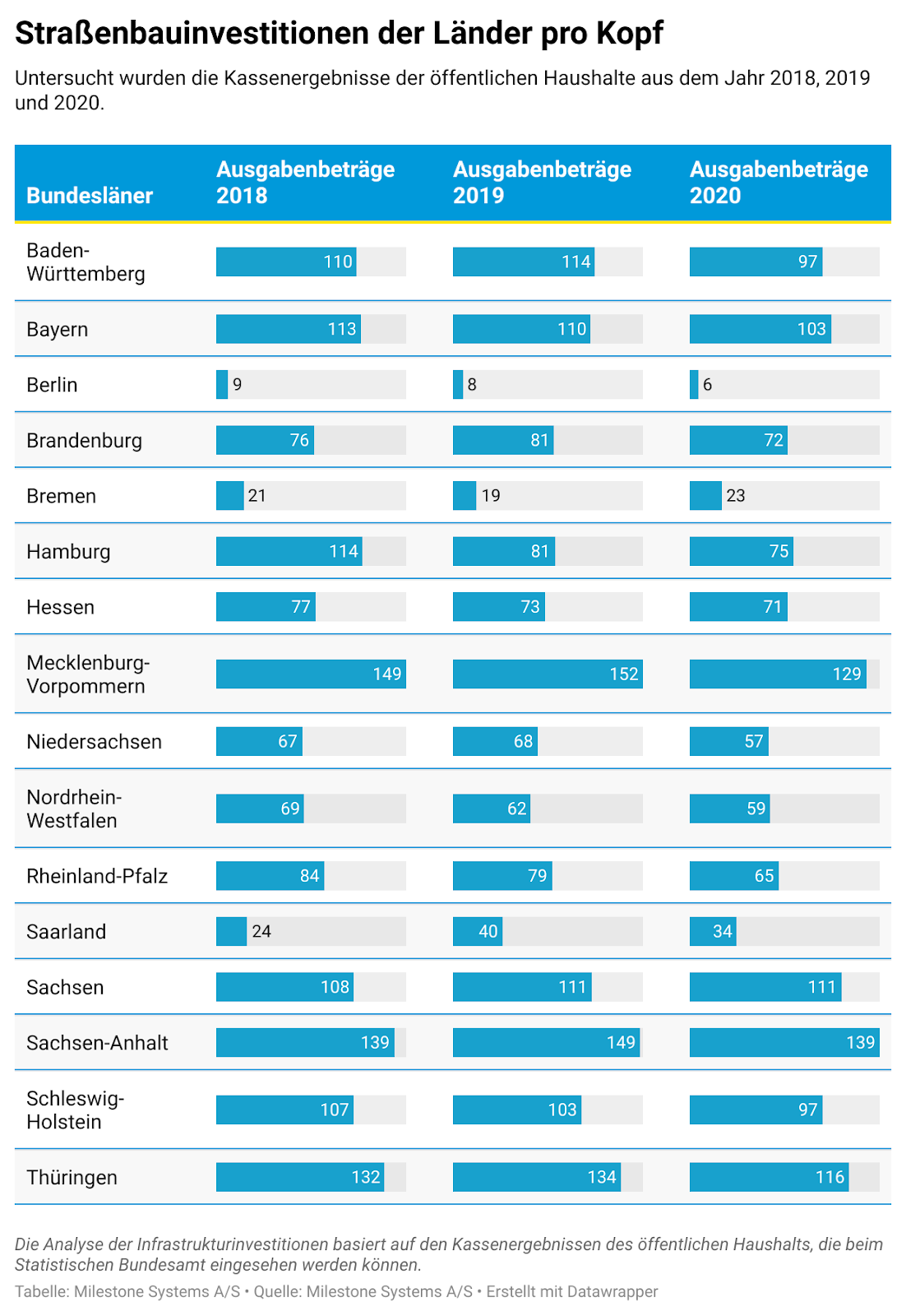 This is where most of the money was invested in passenger and freight transport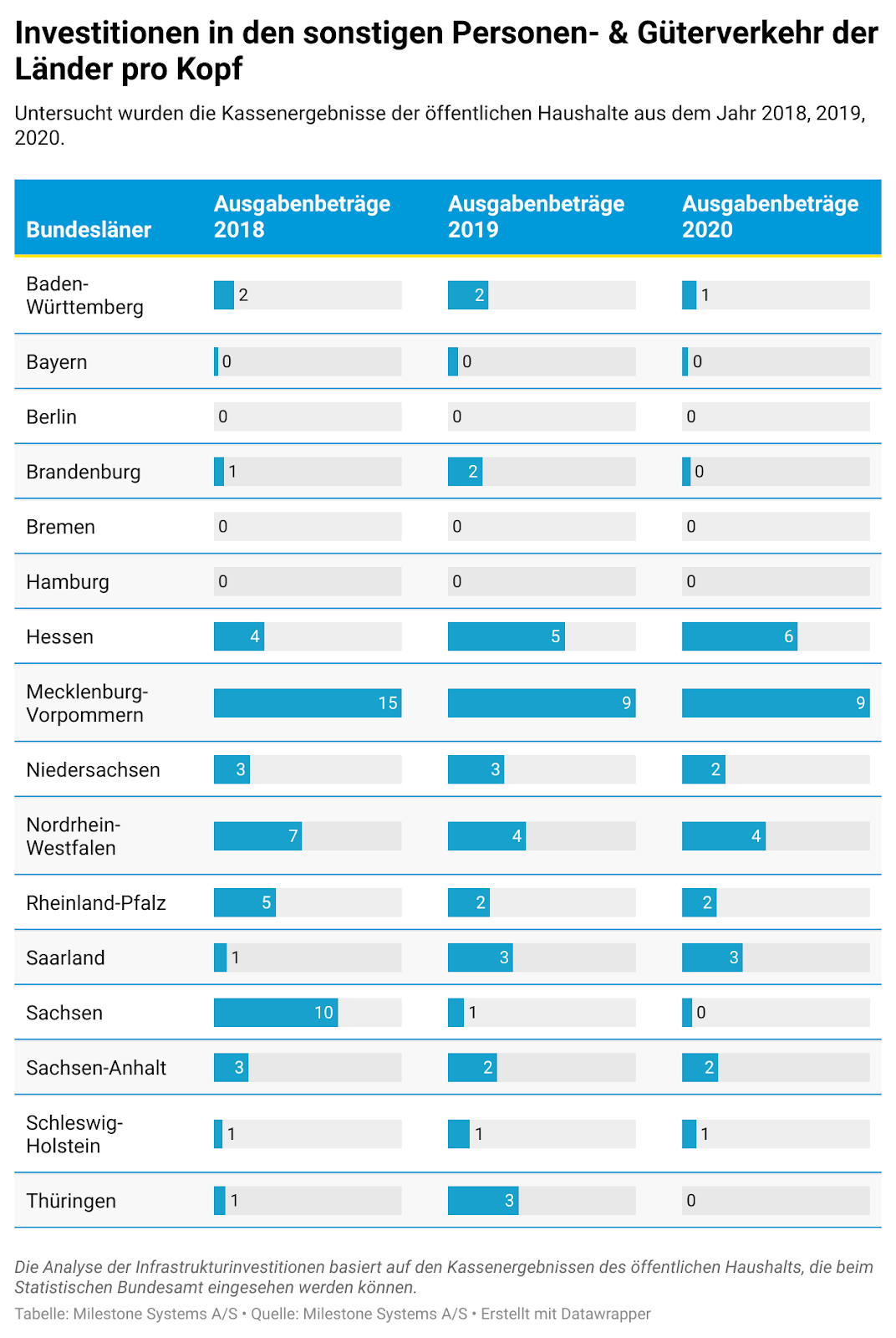 Note on the graphics
All graphics can also be sent as interactive graphics for embedding in your website. Please contact us with your request:
jannes.zwirner@tonka-pr.com
.
About the study
The figures on the mentions of keywords were gathered by analyzing the plenary minutes of the sittings of the 19th German Bundestag. All plenary minutes in which the keywords smart mobility, smart mobility, intelligent transport, intelligent mobility, intelligent infrastructure, networked mobility, car sharing, connected driving, smart automotive, autonomous driving, intelligent transport systems, digitalization in transport and mobility of the future appear were examined. The analysis of infrastructure investments is based on the cash results of the public budget, which can be viewed at the Federal Statistical Office.
Marlene Lyhne Sørensen
Communications Manager, EMEA
Ready to see what we have to offer with smart video technology? 
Book a demo