Wir lernen Ihre Sprache noch!
Wir arbeiten fieberhaft daran, alle Seiten auf milestonesys.com in so vielen Sprachen wie möglich verfügbar zu machen. Aber dieser Prozess braucht Zeit. Während alle unsere Funktionen mehrsprachig sind. Einige Seiten, wie diese hier, sind noch nicht in Ihrer Landessprache verfügbar.
Vielen Dank für Ihr Verständnis!
INTEGRATE A RANGE OF KEY INPUTS SUCH AS KEYPADS, JOG DIALS AND JOYSTICK
XProtect input unit plug-ins
XProtect Input Unit Plug-ins integrate a range of input units, such as keypads, jog dials and joysticks, which are used as a single point of operation for XProtect® Smart Client. XProtect Input Unit Plug-ins are ready to use because they have a default configuration when installed. However, the functionality is flexible and can be reconfigured to perform a wide range of actions such as switching views, performing pan-tilt-zoom (PTZ) operations, navigating in playback timelines and triggering outputs. XProtect Input Unit Plug-in settings are stored within XProtect Smart Client configuration. The plug-in supports both global configuration as well as individual user configuration so you can customize the plug-in functionality for different users. XProtect Input Unit Plug-ins are compatible with XProtect Smart Client 6 and higher.
Unterstütze Eingabegeräte
Bereit zur Verwendung von XProtect Eingabeerweiterungen für zusätzliche Funktionalität
Verbinden Sie Eingabegeräte wie Zahlentastaturen, Steuerräder und Joysticks von Axis, Bosch und weiteren Herstellern direkt in XProtect
Wechseln Sie Ansichten, führen Sie PTZ-Aktionen durch, navigieren Sie in der Wiedergabe, in Zeitleisten und lösen Sie Ausgaben mühelos aus
Unterstützt globale und individuelle Benutzerkonfigurationen für angepasste Funktionalität
Kompatibel mit XProtect Smart Client 6 und höher
Download verfügbarer Plug-ins:
AXIS T8310 Steuerkonsole für Videoüberwachung*
Tastaturen der BOSCH IntuiKey-Serie
Panasonic System Controller WV-CU950
Pelco KBD300A-Tastatur
* Das AXIS T8310 Video Surveillance Control Board besteht aus drei Einheiten – AXIS T8311 Video Surveillance Joystick, AXIS T8312 Video Surveillance Keypad und AXIS Video Surveillance T8313 Jog Dial. Der AXIS Video Surveillance T8311 Joystick wird über Microsoft® Windows konfiguriert und gesteuert.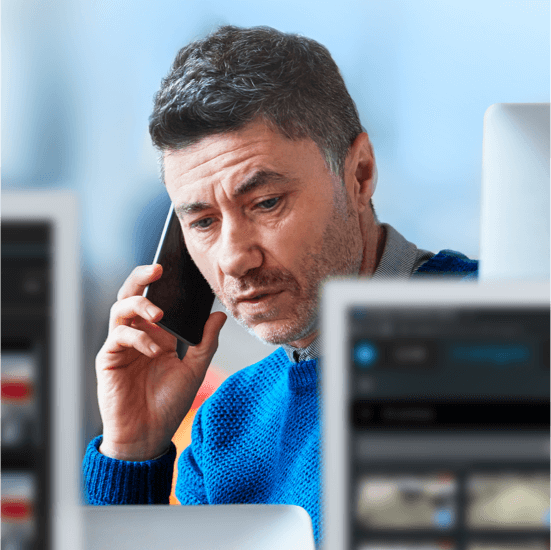 Gratis Software Manager-Komponente
Zentrale Installation, Deinstallation und Aktualisierung großskaliger Milestone-Installationen mit mehreren Servern.
Intuitive, assistentenbasierter Verwaltung zur schnellen Bereitstellung und Aktualisierung von Milestone-Software aus einer einzigen Anwendung heraus
Durchführen von Aufgaben im Software Manager mit Windows Management Instrumentation (WMI) oder ähnlichen Technologien
Besteht aus drei Hauptkomponenten: Paketquellen für Installer und Konfigurationsdateien, Software Manager-Anwendung und Managed Server
Unterstützt Installation und Aktualisierung der folgenden Komponenten und höher: XProtect® Corporate 4.0b Aufzeichnungsserver, XProtect® Expert 2013 Aufzeichnungsserver, XProtect® Enterprise 8.1, XProtect® Professional 8.1, XProtect® Professional + 2017 R2 Aufzeichnungsserver, XProtect® Express 2013, XProtect® Express + 2017 R2 Aufzeichnungsserver, XProtect® Essential 2013, XProtect® Smart Client 6.0d, Device Pack 6.1 und Milestone Husky™ M20, M30, M50, M500 und M550.
Unterstützt Deinstallation der folgenden Komponenten und höher: XProtect Corporate 5 Aufzeichnungsserver, XProtect® Expert 2013 Aufzeichnungsserver, XProtect Enterprise 8.1, XProtect Professional 8.1, XProtect Express 2013, XProtect Essential 2013, XProtect Smart Client 7.0b und Milestone Husky™ M30 und Milestone Husky™ M50.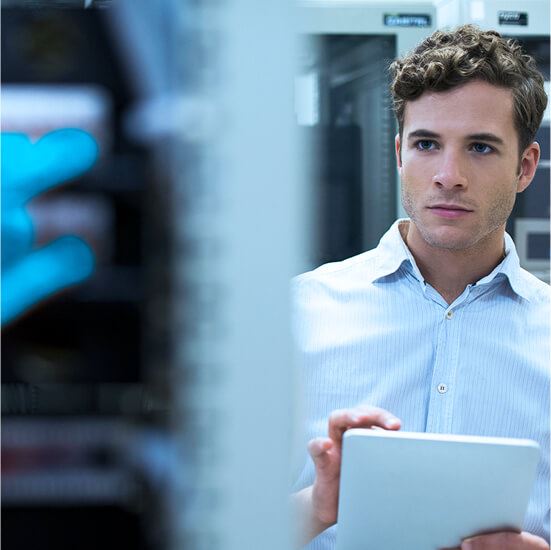 Erleben Sie Milestone in Aktion – mit einer Demo, die extra auf Ihr Unternehmen und Ihre Anforderungen zugeschnitten ist.