New product catalog out now
Samstag, 31 Dezember 2016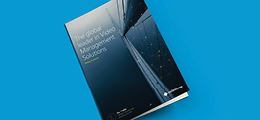 Verfasser: Kimberly Sallingboe
Partner News
The Milestone product catalog gathers the full range of Milestone products and services in one place, helping you to find the exact surveillance solution your customer needs.
Explore the Milestone software and hardware portfolio to find the right fit for your customer.
See how you can put together solutions for entry-level, mid-market and high-end installations.
Discover new possibilities for offering value-adding solutions with Milestone add-on products, Milestone Care, professional services and eLearning.
In other words, get everything you need to promote and sell Milestone, in one handy brochure. And did we mention that the catalog is available in 7 languages, including German, French and Russian? We also have plans to add the Nordic languages, Finnish, Dutch, Japanese, Thai, Korean and Chinese during the first half of 2017, so be sure to check the Partner Business Update for updates on new languages.