This is what you really think of Milestone
mandag, 8 maj 2017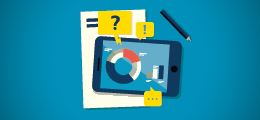 Forfatter: Toyah Hunting
Partner News
We want to understand how you, our partners, perceive Milestone and our products and innovation. We use your experiences and feedback to see if the results live up to expectations and to identify areas where we can improve.
2016 in a nutshell
Pressure on software and hardware prices, video analytics and cloud services are among the market trends with most impact on the business, you say. You see the competitor landscape as largely the same as in recent years, with rampant competition characterizing the lower end of the VMS and NVR markets.
Here's what Milestone APAC VP Benjamin says about the five trends shaping our industry in 2017
When you describe us, you use attributes like open platform, reliable and easy to deploy – just like you did in 2015. In general, you are satisfied with us and our VMS and NVR products receive high scores.
During 2016, we started our transition from company to community. This community focus is perceived positively, but you do request more info about the transition as only about half of you are aware of it.
You want our support
Response time in pre-sales and post-sales support scored below the benchmark, and we acknowledge that our support response time in a period after the summer of 2016 was too long. We have now added more resources to strengthen support functions, a priority area for us this year.
What else are we doing to improve?
In 2016, we began involving you in our product development cycle, with an Advisory Board requesting and providing feedback on features to be included in our regular Product Updates.
To support our transition from company to community, we have increased the number of partner events in all regions and established MIPS in APAC and EMEA. These are our biggest events of the year and an unparalleled way of bringing together all partners from all corner of the Milestone open platform community.
Open platform means freedom of choice. To give you the best choice in the industry, we reached the 6000th camera milestone in 2016. We also improved our Supported Devices directory, making it easier for you to find the camera or device you need.
When it comes to Milestone tech support, we aim for it to follow the sun and help you with what you need, when you need it.
What now?
We're almost half way into 2017 and hard at work planning this year's survey. You'll hear more about this later this year when we again request your thoughts and ideas on Milestone stays relevant, reliable, open platform and easy to deploy.