Getting the Most Out of the VMS
tirsdag, 26 januar 2016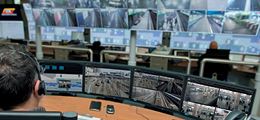 Forfatter: Kimberly Sallingboe
Event News
How do we bring the best value to Milestone customers? Clearly, we want them to be satisfied with their Milestone solution, and get the most value out of their security investment. One way we can meet those goals is through helping customers to optimize their VMS. Focusing on system optimization enables Milestone customers to:
Increase system reliability and uptime

Adjust the system to changing needs and conditions

Reduce the cost of the overall installation by making the best use of available hardware

Take actions on emerging system errors before they impact the overall system performance
Optimization made easy
XProtect® 2016 includes a number of new features that facilitate system optimization, from start to finish. For example, using our new Move Hardware feature, which enables manual load balancing on recording servers in runtime, customers can:
Optimize available hardware and align the use of system resources, such as CPUs and storage, across the available servers.

Expand the system with additional servers or cameras without disrupting video recording.

Plan and carry out server maintenance and hardware replacement on recording servers.
Join our webinar to learn more
To help system integrators and administrators get the most out of Milestone installations, we are presenting a webinar focusing on optimizing VMS performance. The webinar will discuss how participants can take advantage of existing and new features in XProtect 2016 to continually optimize their systems.
The webinar will be held on Thursday, February 4, 2016. We are holding the webinar in eight languages and at a number of timeslots to accommodate Milestone users and partners across the globe.
Take the XProtect eLearning course to get a thorough introduction to the new features