Bjørn Bergqvist
Senior Product Marketing Manager
November 10, 2020
As more organizations are focusing on agility and automation as a means to facilitate faster time to value, a growing number of Milestone partners decided to introduce cloud services to their portfolios.
This summer, Milestone launched XProtect on Amazon Web Services (AWS), Milestone's first video management software (VMS) solution deployed on AWS's cloud. XProtect on AWS offers the flexibility to scale infrastructure resources on demand at an affordable OpEx instead of investing significant CapEx into on-premises infrastructure deployments.

One of Milestone's partners who was quick to introduce cloud services to its portfolio is Netsync. Netsync is an end-to-end technology solutions consulting company that helps public and private organizations implement complex IT projects to achieve exceptional outcomes. We talked to Netsync about their approach to IT project implementation and their growing involvement with AWS cloud-based solutions.

When we asked Shawn Sellers, Director of Vendor Management at Netsync, about Netsync's decision to offer cloud-based solutions to its customers, customer experience and long-term satisfaction came up almost immediately: "Sustainable business models today revolve around providing services and creating customer experiences. Modern resellers are no longer resellers, but consulting companies that come in and solve problems for customers on an ongoing basis. We're trying to think where our customers want to be in 5, 10 years and understand their desired outcomes. Long-term satisfaction also means being able to address future demands quickly, and the ability to move quickly is linked directly to cloud."

"In the traditional VAR space, the thing that kills a lot of deals is speed of deployment - the inability to move quickly enough," adds John Geddie, Netsync's Cloud Product Specialist. "In a traditional hardware space, after ordering servers, storage, and cameras, it takes four to five months to install, configure, and turn them on. With cloud, we have an advantage because our deployment is simply faster than all the rest. When a customer wants to start using XProtect, I can get it up and running in an hour."

"Traditional IT partners now have the opportunity to add cloud capabilities to their skill set and solve customer problems faster than ever before. Take data backup for example. The capital cost to buy storage and set it up is two or three times the cost of storing it in a cloud solution for the same number of years. In just a few minutes, you can push your data from PCs, wireless networks, physical networks, and video cameras, to the AWS cloud. That's it, you're done. The hardware in the cloud will always be there, it will always be expandable, and the customer no longer has to worry about it."



Almost every partner takes pride in their deployment speed, even when deploying on premises. How much of a difference does the cloud make?
"More than you can image," John says. "We were contacted by one of our customers, a large school district in the United States. Throughout the country, in high school technology programs, students work with high-end, highly graphical software clients that require heavy video and memory resources. The Covid-19 pandemic resulted in millions of students starting the school year from home. Since Chromebooks and home laptops cannot support these highly graphical software clients, the school district asked for our help in providing these students with the same educational experience, regardless of their physical location. By using AWS cloud and their AppStream service, we managed to get thousands of students to run these software clients on demand in just two weeks. This would have taken months to achieve with traditional hardware, a great example of the speed of deployment that cloud offers." John adds, "XProtect on AWS can use the same AppStream service. This allows customers to get XProtect up and running in no time, no matter how spread out the installation is, saving both the partner and customer weeks and months of hardware procurement and set up."
There are a few big public cloud providers out there. Why AWS?
"AWS is the most commonly used cloud platform today and has the biggest market. Like Milestone, almost every big software company that is available on cloud is available on AWS. Milestone is an important step towards branching out of traditional IT departments," John explains. "Video surveillance is normally not run by the CIO but by heads of security or operations of organizations. Bridging between the IT organization and the video surveillance and physical security world is a win-win situation both for the customer and for the partner."
Can you give me an example for such a win-win situation?
Warren Wilson, Netsync's Physical Security Practice Manager answers: "I have a customer that has 900 servers and 22,000 cameras with only 3 people to manage them across several locations. The option for that customer to now eliminate the cost of managing, outgrowing, and aging these servers, and to centrally manage them, saves them a lot of money and makes the organization more agile when it comes to future operations."

"Another important aspect is the opportunity that partners have with AWS," John adds. "AWS offers more than 250 services that can benefit almost any customer. Customers are not aware of how much AWS can improve their daily operations. When I meet with customers and explain that to them, I can almost see the lightbulbs turning on in their heads, thinking how come I didn't know about this sooner?"
There are many good reasons to migrate to the cloud, but is cloud the right choice for everyone or only for certain types of customers?
"The industry is just starting to understand the benefits of cloud and how to move away from physical presence and migrate to cloud. Resellers now have an opportunity to educate and show customers that they can be more efficient by leveraging cloud solutions," Shawn says, and John adds: "We usually talk about the organization's cloud maturity—where is the organization currently on its journey to adopt cloud practices. Smaller companies are typically more agile and tend to adopt new practices faster due to their size and structure. However, larger customers, in many cases, need just as much assistance. I identify four types of organizations when it comes to cloud maturity:
Users that are just beginning, who might have an account with AWS but haven't implemented anything in production.
Basic users who run one virtual machine or a couple of services but don't really understand the gamut of things that can be done.
Users that are stuck in the process, who have already done some things in the cloud but don't understand how to really take advantage of it.
Users that are 100% cloud native, who have completed their migration and feel comfortable in the cloud."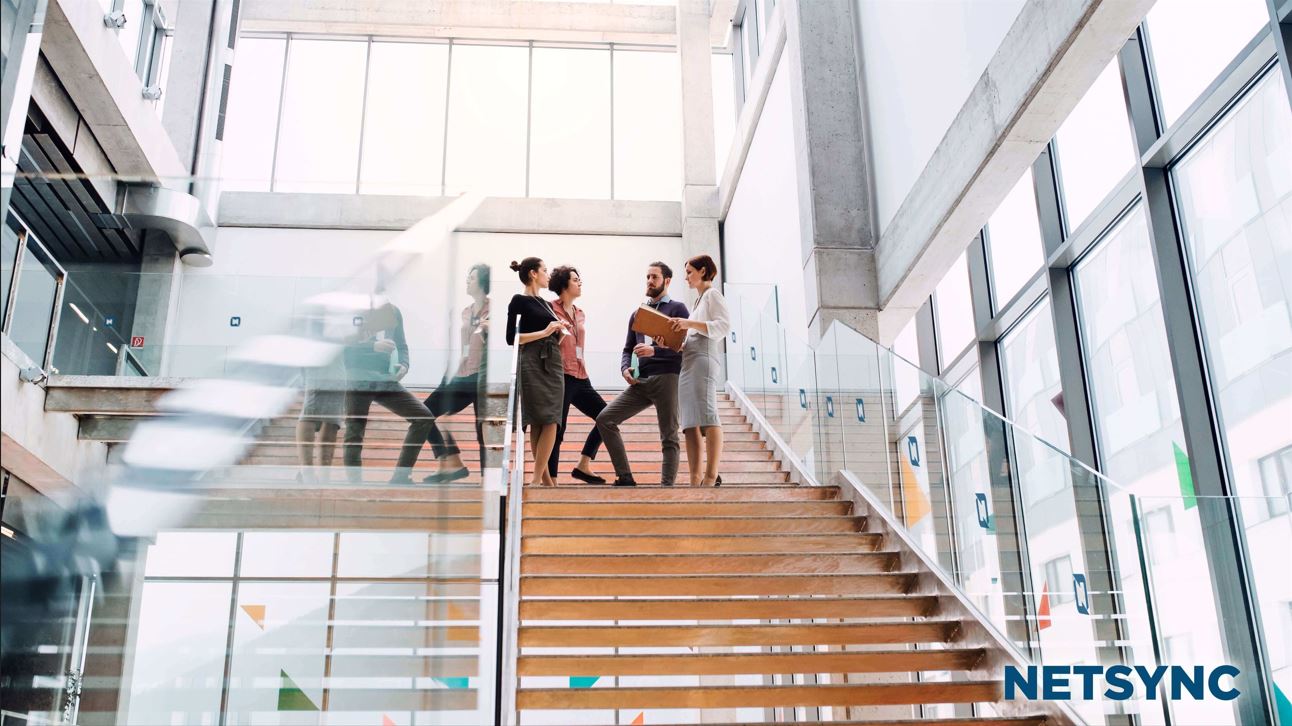 So, would you say there is great potential for partners here?
John answers: "Absolutely. The last type is the one that we all hear about in the news. What you usually don't hear about is that it took them years to get there and that some companies didn't make it. Many customers are eager to migrate to the cloud for obvious reasons but neglect to understand that there is an entire ecosystem around how to think about security, networking, etc. There is huge potential and a great opportunity for partners to tap into this space, guide these customers along the process, and help them speed their journeys and adoption cycles."
What about partners' concerns, such as losing revenue from hardware sales?
John is quick to reply: "Not only is there more money in the cloud than in selling traditional hardware, but it's also money you can depend on. As companies migrate to cloud and move more on-premises products to the cloud, they create a recurrent revenue stream, which is great all the way around. It drives the resellers to be more engaged and to provide excellent services to the customers in order to retain their business."
So, partners should decide whether they want to go with on-premises or cloud?
"It's not an either-or question," John says and explains: "Deploying cloud-based solutions doesn't mean you have to move everything to the cloud. Some things work really well on-premises, so a reseller can build a diversified portfolio and generate revenue from both hardware and cloud. One thing that I really like about Milestone is that you can, if you choose to, keep your video archives locally and put the management and other components in the cloud, which is a huge technical advantage for large, spread-out video surveillance implementations."
John, I know you worked for AWS. Do you feel some customers are still concerned that moving to the cloud might put their data at risk?
"I can tell you that AWS is really good at security. There is a reason why AWS is the largest provider of cloud services to governments around the world. The AWS data centers are more physically and electronically secure than any data center most customers would have resources to build. And the greatest thing is that anyone can enjoy that level of security immediately, simply by using their services."
Some customers think there is uncertainty regarding the cost structure associated with cloud services. Is there any truth to this in your opinion?
"This is a point partners need to align on with customers," John says. "At the end of the day, customers want to make sure that the money they spend on products and services will make them more profitable or produce a better customer experience. Once we work with our customers on how to build their budgets, they generally see that the cloud is more affordable. Many times, our cloud-based solutions are 20% to 40% less expensive over 3 to 5 years compared to the traditional hardware alternative."
You mentioned that Netsync works with many school districts and public agencies, many of which only work with annual budgets. Does that contradict the subscription-based payment model associated with cloud services?
"Cloud services are basically a utility bill model; you pay for what you use." John explains, "The reality is that since the invention of electricity, people have been paying utility bills, even in school districts and public agencies. The concept that such customers can only buy on a capital improvement budget is just false. Just like schools pay the fuel bill for their school busses every month, they can pay their bill for cloud services. The partner can help them understand that. This is why it is important for us, as partners, to understand the customers' workloads and what they are trying to accomplish."
Before we go, what tips can you give to partners who are inspired and are interested in building cloud capabilities within their organizations?
"First, start now. If you are not talking to your customers about their cloud strategy, then someone else is," John says. "The momentum toward the cloud has been picking up pace for the last six to seven years. Cloud is becoming the norm, and I'd be surprised if in the next five years every customer wouldn't have a large percentage of their systems in the cloud. Talking about how cloud can help you, save you money, and make things more secure, must be a part of every partner-customer discussion. When it comes to building capabilities, if you don't already have in-house talent who is familiar with a specific cloud platform, or if your company doesn't already have a partnership with a specific cloud platform, I highly recommend you go with AWS. Deploying solutions on AWS is something that almost anyone can learn, but to be successful at it, you must have a plan. Cloud works differently than on premises. I suggest that partners get to know the AWS Partner Program. It is important to understand the program, understand how you can make money in that program, and how to build relationships within AWS. Know where you're headed, and make sure you invest the time, money, and effort in doing this right. In the end, it's a simple equation: a happy customer equals a happy partner."
Netsync is a Milestone Gold Partner and has been a certified Milestone partner since 2015. With headquarters in Houston, Texas, and offices across the United States, Netsync has extensive experience performing large-scale implementations and deploying complex IT solutions for enterprise, K-12/higher education, and SMB.